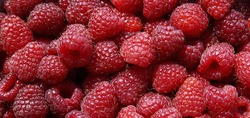 Jordan Vista | 9 April 2015
EBRD boosts Tunisia's agricultural sector €4 million investment to Sanlucar Flor'alia
The European Bank for Reconstruction and Development (EBRD) is developing the agricultural sector in Tunisia by providing a €4 million loan to Sanlucar Flor'alia, the first large-scale raspberry plantation ever established in the country. The product will mainly be exported to Europe and the Middle East.
The EBRD-funded project, located in northern Tunisia in the Governorate of Bizerte, will introduce new varieties and will involve the innovative use of modern agricultural methods, allowing the farm to minimise the consumption of water, fertilisers and pesticides. Furthermore, the project will provide new and stable jobs for farm workers and agricultural engineers.
Marie-Alexandra Veilleux-Laborie, EBRD Head of Office in Tunisia, said: "Today's signing with Flor'alia is an important step to develop the agribusiness sector in Tunisia. Building on the country's potential, its favourable weather for good harvests and its geographic proximity to Europe, agribusiness can contribute substantially to the economic growth and creation of job opportunities."
Stephan Roetzer, owner and CEO of Sanlucar Group, said: "In order to cultivate the most delicious fruits and vegetables in the future as well, we are constantly looking for the best farming regions around the world. The Finca Flor'alia in Tunisia is a plantation with successful future prospects where we will continue to invest in the development of a modern and sustainable agriculture".
Sanlucar Flor'alia is owned and managed by Sanlucar Group, a fruit and vegetable specialist based in Valencia, Spain, and with a strong distribution and logistics network particularly in Austria and Germany. Sanlucar sources its high-quality products from partner farms worldwide, as well as from its own production sites in Europe, Tunisia, South Africa and Ecuador.
The EBRD has been investing in Tunisia since September 2012, providing financing so far of close to €250 million in 17 projects. The Bank provided technical assistance support to more than 130 small and medium-sized Tunisian enterprises.
The Bank's investment comes under the Local Enterprise Facility, a €400 million facility for investments in enterprises in Albania, Bosnia and Herzegovina, Bulgaria, Croatia, FYR Macedonia, Kosovo, Montenegro, Romania, Serbia and Turkey, as well as countries in the southern and eastern Mediterranean region (Egypt, Jordan, Morocco and Tunisia). It provides a wide range of flexible financial products, including equity, quasi-equity and debt financing to address the needs of companies and the real economy.