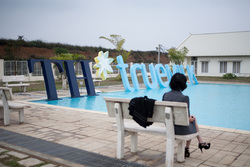 Vietnam+ | 1 April 2015
True Milk opens 1 billion USD plant in Moscow
Vietnamese dairy firm TH True Milk opened a 1-billion USD dairy in a Moscow suburb, Vietnamese Ambassador to Russia, Nguyen Thanh Son, said March 31.
Son told the vn.sputniknews.com the plant would produce its own animal feed and breed its own cows.
He also said other Vietnamese firms involved in garments, agriculture and food in Vietnam were interested in expanding their networks in Russia.
He said they hoped to eventually build an industrial zone in suburban Moscow.
The ambassador said the establishment of the zone would help develop the strategic partnership between both countries.-VNA