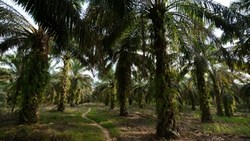 Sun Star | 23 March 2015
Malaysian firm to develop 1,000-hectare for oil palm
By Antonio L. Colina IV
A DAVAO City official said Monday that a Malaysian company is set to develop a 1,000-hectare property for oil palm in Marilog District.
During the Oil Palm Investment Forum at the Park Inn By Radisson Davao on Monday, Davao City Investment Promotions Center (DCIPC) officer-in-charge Ivan Cortez said the investor, who is a major player in Malaysia's oil palm industry, had discussed the matter with the National Commission on Indigenous Peoples (NCIP). He refused to disclose the name of the firm.
If this will push through, members of the Ovu-Manuvo tribe will be tapped for the planting of the seedlings.
The official also said that this partnership will empower economically small farmers, especially the ones who own five hectares of land.
The investors who previously set an eye on Paquibato's idle lands have backed out as the terrain is not very suitable for logistics, most especially in setting up the facilities and the access to and from the site.
"They (investors) prefer the type of land in Maguindanao," he added.
In his presentation, Dr. Pablito P. Pamplona, board of director and secretary of the Philippine Palm Oil Development Council Inc. (PPODCI), said oil palm seedlings as compared to other crops have higher survival rates.
Crops like cacao and coffee can thrive well with oil palm trees in rolling terrains and prevent soil erosion.
"Oil palm has massive root systems which reduce soil erosion in the sloping uplands," he said. "A new technique of crop-livestock integration, when applied, shall promote crop diversity and added income in the upland."
In 2013, he lamented that the Philippines was the last in terms of hectarage planted with oil palm at 72,000 hectares. Indonesia was the biggest at 10.5 million seedlings, followed by Malaysia (6 million) and Thailand (850,000).
He also said oil palm will take lesser use of fertilizers as compared to other crops that produce oil and will serve as carbon sink.
In a recent forum, environmental group Panalipdan Southern Mindanao urged the City Government to study before accommodating proposed investment on oil palm expansions in Marilog.
According to Panalipdan, the environmental impact must also be considered not only the economic gains should the city give a green light to investors to plant these areas with oil palm.
"Paquibato is supposedly one of the important water resource base areas of the city while palm oil is not grown organically but dependent on chemical inputs which might pollute the local water resources in the uplands and affect the water supplies in the lowlands, a concern that we both shared," it said.
Earlier, City Councilor Danilo Dayanghirang said crops that can be planted in those areas are coffee, cacao, corn, rubber, and oil palm.
He cited the need to develop the upland areas because relying on "urbanization of center" is simply not enough to sustain economic growth.