Reuters| 6 March 2015
Genting Plantations, Musim Mas to build 600,000 t/y palm refinery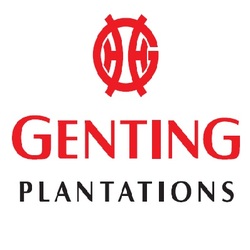 Malaysian oil palm planter Genting Plantations Bhd said it has entered into an agreement with Indonesia's Musim Mas Group to build a 300 million ringgit ($82.17 million) palm oil refinery in the Borneo island of Sabah.
The refinery, which will have an annual capacity of 600,000 metric tonnes, or 1,800 metric tonnes per day, is due for completion in the second half of 2016, Genting Plantations said in a statement on Friday.
Genting Plantations Chief Executive Lim Kok Thay said the palm oil refinery will be part of the larger Genting Integrated Biorefinery Complex that the planter is setting up to boost its downstream business.
Genting will hold 72 percent of Alfa Raya Development Sdn Bhd, the entity that will build the refinery, while Musim Mas Group will take a 28 percent interest.
Genting Plantations, in which plantations-to-gaming conglomerate Genting Bhd owns a 54.6 percent stake, has about 66,000 hectares of landbank in Malaysia and some 180,000 hectares in Indonesia.
Palm oil prices were trading at 2,290 ringgit ($627) a tonne on Friday, having retreated from a rally that lifted the tropical oil to an eight-month top earlier this week. ($1 = 3.6510 ringgit)
(Reporting By Anuradha Raghu; Editing by Himani Sarkar)