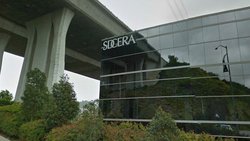 The San Diego County Employees Retirement Association has already made
substantial investments
in farmland in the US, Brazil and Australia through the Brookfield Brazil Agriland Fund and the Hancock Agricultural Investment Group,
Pensions & Investments | 16 January 2015
San Diego County unveils 2015 alternatives commitment pacing targets
By Arleen Jacobius
San Diego County Employees Retirement Association plans to commit $200 million to $280 million to private equity and $275 million to $400 million to real assets including agriculture, mining, energy and timber in 2015, said reports to the board at its Thursday meeting.
Officials of the $10.6 billion pension fund also need to invest $500 million in real estate by 2017 to reach its 10% target allocation to that asset class, said John Colafrancesco, investment officer.
"It will be a very big challenge," Mr. Colafrancesco said at the board meeting. At the same time, pension fund executives are moving the real estate portfolio to core, aiming for a 70% core to 30% non-core split. At year-end, the $527 million portfolio was 62% core and 38% non-core. Staff also is considering investing in real estate investment trusts.
Yegin Chen, investment officer, told the board that among the new private equity opportunities staff will be considering are alternatives to venture capital and secondary direct funds, according to a webcast of the board meeting.
Separately, SDCERA's estimated return for calendar year 2014 is 8.79%. The so-called diversifying portfolio, made up of public and private real assets and real estate, is estimated to be the best performing asset class with 10.28%, according to a report by SDCERA's outsourced CIO Salient Partners. SDCERA is currently searching for an internal chief investment officer who could be selected as early as March.
— Contact Arleen Jacobius at
[email protected]
| @Jacobius_PI