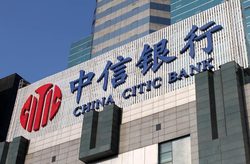 CITIC has been involved in large-scale farmland deals in Angola, China and Indonesia. A tie-up with CP and Itochu would bring together 3 major players iin the global rush for farmland.
Bloomberg | 5 December 2014
Japan's Itochu and CP Group said in talks to invest in Citic
By Jonathan Browning, Yuriy Humber and Alfred Liu
Japan's Itochu Corp. and Thailand's Charoen Pokphand Group are in talks to jointly invest in Citic Ltd., the main listed unit of China's first state-owned investment corporation, people familiar with the matter said.
The companies are still waiting for regulatory approval from Chinese authorities, one of the people said, asking not to be identified because the discussions are private. The deal will be strategic in nature, the person said, declining to give a size. Citic said today it's in preliminary talks with investors, without naming them.
The deal would extend cooperation between Japan's third-largest trading company and CP Group, which agreed in July to a $1.9 billion tie-up. The transformation of Citic comes as Chinese President Xi Jinping advocates the most sweeping changes since Deng Xiaoping's liberalization in 1978, including allowing more private investment in state businesses.
"Taking a stake in Citic will make things easier for Itochu as it expands in China," Ronald Wan, chief China adviser at Asian Capital Holdings Ltd. (8295) in Hong Kong, said by phone. "The deal is also in line with China's state ownership reforms, which have been encouraging more private firms to invest in companies like Citic."
Citic sold shares to 27 investors including CP Group earlier in the year when it bought $37 billion of assets from its parent. Some investors who didn't participate "remain interested in cooperation," Citic said in a filing to the Hong Kong stock exchange today. Shares of the company rose as much as 6.3 percent today to the highest level in almost three months.
Chemicals, Finance
The Wall Street Journal reported yesterday that CP and Itochu would invest billions of dollars in Citic, citing unidentified people. Spokesmen for Itochu, CP Group and Citic declined to comment.
Itochu, Japan's third-largest trading company, agreed to a business alliance with CP Group in July in an attempt to expand food supply in the world's most populous region. The alliance may expand to chemicals, information technology and finance, as well as food businesses in the region, Itochu said at the time.
CP Group agreed to buy Itochu stock as part of the tie-up while the Japanese company said it will purchase a 25 percent stake in CP Group's Hong Kong-listed unit.
Paul Smith
The Thai group is controlled by billionaire Dhanin Chearavanont, who together with his brothers turned a family business into the nation's largest agricultural group, making animal feed and operating farms that produce piglets, broiler chicks, shrimp and fish.
Itochu has been seeking to boost earnings outside of so-called hard raw materials, such as the mining and trading of iron ore and coal, amid sliding commodity prices. It owns 40 percent of London-based apparel maker Paul Smith Group Holdings Ltd. and last year bought Dole Food Co.'s Asian fruit and vegetable business and global canned foods unit.
Citic Ltd.'s asset injection gave the listed company stakes in Citic Securities Co. (6030) and China Citic Bank Corp., adding financial services to its existing businesses in property and mining. CP Group bought a 1 percent stake in Citic for HK$3.36 billion ($433 million) at the time, joining sovereign wealth funds and Chinese companies in buying shares of Citic as it raised funds to pay for the acquisition and restore its public float.
To contact the reporters on this story: Jonathan Browning in Hong Kong at
[email protected]
; Yuriy Humber in Tokyo at
[email protected]
; Alfred Liu in Hong Kong at
[email protected]
To contact the editors responsible for this story: Philip Lagerkranser at
[email protected]
; Jason Rogers at
[email protected]
; Paul Panckhurst at
[email protected]
Ben Scent, Darren Boey