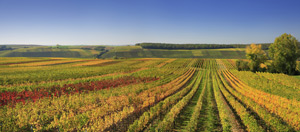 City Wire | 07 July 2008
By Dylan Lobo
Dexion Capital aims to raise $270 million (£135 million) from an innovative global farming fund, which targets a rate of return of between 12 and 16% through the ownership of farm land.
Global Farming Limited (GFL) is an investment company domiciled in Guernsey, with a 10-year strategic business plan.
It aims to place the capital raised on 22 July, with the view of listing on the AIM in the final quarter of the year.
GFL will be managed by a team headed by Peter Hannen. The fund's strategy is to own and manage funds which operate in largely unsubsidised farming countries and are among the lowest cost producers of their chosen commodity or livestocks.
To warrant a position in the portfolio these farms must also have a well though out water/climate strategy and offer the ability for value to be added through the change of land use, consolidation and the introduction of technology and management.
Hannen said GFL will use the best local farmers and offer them managerial training to make sure projects are done on time and cost effectively.
GFL will be primarily invested in the southern hemisphere, with around 40% allocated to Australia and a combined 40% invested in the Latin American countries of Paraguay, Uruguay and Argentina. A further 13% will be invested in the 'Black Earth' area of Russia.
Dexion believes 77% of farms by value will be producing immediately, 15% are for rapid development and 8% for medium-term land development.
GFL will use the initial investment of $270 million to acquire 1.23 million hectares of land, which supports some 145,000 sheep/goats, 25,000 fine wool sheep, 35,000 cattle, and a start-up blueberry plantation, along with 53,000 hectares of cropping and 300,000 hectares of development land.
GFL sees potential developments such as changes to Australian/Russian GM crop regulations and a continuation of the global soft commodity and agricultural land bull market as providing the fundamentals behind the investment case.
It believes international ownership and management of farms for agricultural development is the best way to exploit this.
'Land prices have begun to respond to the dramatic rise in soft commodities but because of the fragmented nature of the agricultural industry and associated capital markets, there remain excellent opportunities to acquire good quality farmland globally,' the group said.
'GFL proposes that a portfolio of farms and land types offer good value because of the excellent potential for land development and productivity gains, which in turn will lead to consistent and substantial upward revaluation of the properties based on earnings prospects.'
---