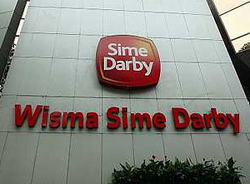 Heritage | 29 July 2014
Liberia: Dismissed Sime Darby employee threatens to set himself ablaze
By David Pamas Seedee
A 35 year-old resident of Gbar in Klay District, Bomi County has threatened to set himself ablaze for being terminated from the employ of the Sime Darby Company without benefits.
Mr. T.Maxwell Collins said the company served him a letter of termination on January 17, 2014 without any reason.
Speaking in an interview with the Liberia News Agency(LINA) recently in Gbar, Klay District, Mr. Collins said since his dismissal, the company has not paid him his salary and benefits due him.
In a communication to the BomiCounty administration and security agencies in the county, Mr. Collins said if he does not get redress from the company, he will set himself ablaze before the Central Office of Sime Darby in Gbar.
Mr. Collins said his action is intended to highlight the bad labor practices the company is engaged in against workers.
He said he decided not to go to the Labour Ministry because he will not get the desired redress as has been the case of other aggrieved employees.
The Letter of termination of services dated January 17, 2014 and signed by the Manager for Industrial Relations, Mr. Edrick M. Jusu, quoted section 1508(3) of the Labour Practices Law of Liberia as the basis for the termination of Collins' services.
The letter did not elaborate further.
Meanwhile, Superintendent Samuel Brown and security agencies in the county have intervened in the matter.
Superintendent Brown told LINA recently that he personally intervened to find a peaceful solution to the stalemate.