The Peninsula | 27 June 2014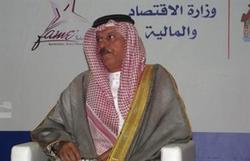 "The leaders of these [African] countries are extending all facilities to GCC investors," says Abdulraheem Hassan Naqi, Secretary General of the Union of Chambers of Commerce and Industry of the GCC
Private investment urged to ensure food security
DOHA: The GCC businessmen's body has called on the region's private sector to come together and jointly invest in agriculture, fishing and livestock breeding locally as well as overseas to ensure food security and help lower the prices of food items.
The Federation of GCC Chambers of Commerce said yesterday the regional private sector is looking for investment opportunities in these sectors in Morocco, Uganda, Sudan, Egypt, Tanzania and Ethiopia.
The federation's Secretary-General, Abdul Raheem Naqi, said demand for food items goes up substantially in the GCC during Ramadan. So the only way to control their prices and ensure stable supplies is by investing in food production, he added.
He was quoted as saying by Qatar News Agency that in the short- and medium-term the solution to rising food prices is that all GCC states come together and jointly import and unify the pricing of food items.
Naqi praised African countries and said they were keen to woo GCC investments in these sectors. "The leaders of these countries are extending all facilities to GCC investors," said Naqi. He said GCC businessmen should not compete with one another to maximise profits and should rather integrate their businesses for the benefit of consumers in the region.