Financial Standard | 10 June 2014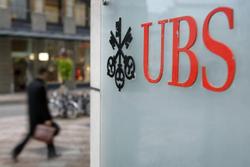 UBS launches farmland investment service
By Mark Smith
UBS Global Asset Management has established an Australia and New Zealand farmland investment advisory service to meet the growing institutional demand for assets, particularly from Asia.
The new capability will offer direct farmland ownership and exposure to operational outcomes through individual mandates. It will provide a full-service, farmland investment advisory offering that includes investment and operational expertise supported by UBS Global Asset Management's research and governance processes.
The investment strategies will offer institutional investors either directly-owned and operated farmland, or directly-owned farmland operated by leading Australian farmers.
"Australia is an important supplier of high-quality, traceable food to key export markets, in particular Asia, with growing demand for such products and increasing consumer ability to purchase," UBS Global Asset Management's head of global real estate for APAC Trevor Cooke said.
"Our farmland investment capability will look to attract much needed equity capital to support growth and expansion of the agricultural sectors across Australia to meet this increasing demand."
The capability will be supported by specialist farmland operational advisor Bydand Global Agriculture, which will provide specific farmland operational management advice to UBS and its clients.
"Our 25 years of sector-specific investment experience through our successful farmland business in the US, along with the support from Bydand, ensures we are well equipped to provide Australian farmers with an equity solution that recognises the issues facing rural and regional Australia. This includes enabling farmers to achieve further farmland productivity growth and greater economies of scale," Cooke said.
The UBS farmland investment advisory capability will be managed from Sydney and Hong Kong by a dedicated farmland team of investment experts.