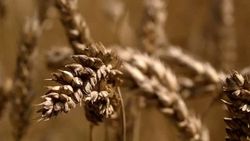 Central Advocate | March 26, 2014

Macquarie adds to its holdings in WA farmland
INVESTMENT bank Macquarie Group is buying two farms in the Wheatbelt, in Wongan Hills and Moora/Dandaragan after approaching the owners with what has been described as offers too good to refuse.
Lawson Grains, the bank's crop fund, will pay about $30 million for Jameson Farm in Wongan Hills.
The purchase price of Yanda, owned by Chris and Stuart Vanzetti, in Dandaragan, has not been disclosed.
The deals adds to the Lawson Grains network of major cropping aggregations in WA and NSW.
Macquarie's latest acquisitions mean it has spent about $66 million on prime farmland in WA since late 2011.
Lawson owns and operates 5780 hectare Gunnadoo, near Jerramungup, and 13,135ha Hakea, at Munglinup, with the Jameson Farm deal expected to push its total landholding in WA to about 45,000ha.
Macquarie's pastoral investment arm Paraway controls 17 sheep and cattle stations in Queensland and the Northern Territory covering 3.5 million hectares.
A clearing sale at Jameson Farm last week, conducted by Elders on behalf of the Hyde family, raised about $4 million and Chris Vanzetti was pleased with his clearing sale with everything being sold.
Lawson is expected to invest heavily in grain storage and farm machinery in a boost for local businesses.
In the past few years corporate and sovereign-owned entities including Macquarie, Australian superfund investor Warakirri, US pension fund investor Westchester, Qatar-controlled Hassad and Chinese conglomerate Beidahuang have bought up big chucks of the Wheatbelt .