Philippine Star | 19 December 2013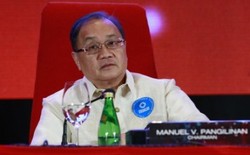 Agriculture Secretary Proceso Alcala says the Hong Kong group of businessman Manuel V. Pangilinan is still having trouble finding large tracts of land for its planned agriculture investments in the Philippines.
Ayala Group mulls entry into agri
By Czeriza Valencia
MANILA, Philippines - The Ayala Group has expressed interest in investing in agriculture within and outside and rehabilitation program.
This was revealed by Agriculture Secretary Proceso Alcala following a recent meeting with Ayala Group officials.
"We had a meeting with The Ayala Group. They are requesting for a feasibility study on various agricultural products that they can invest in," said Alcala.
Alcala said that the Ayala Group's interest in the agricultural sector dovetails with newly-installed rehabilitation czar Panfilo Lacson's invitation to the private sector to participate in the rehabilitation of typhoon-damaged provinces.
Alcala said Lacson plans to meet with the heads of the country's top 50 companies to present the government's rehabilitation plan.
Alcala will meet Lacson this week to discuss the rehabilitation plan for the agriculture sector.
"We will encourage them (private companies) to participate in the rehabilitation because the government cannot do it alone," he said.
Meanwhile, Alcala admitted that the group of businessman Manuel V. Pangilinan is still having trouble finding large tracts of land for its planned agriculture investments.
Pangilinan earlier said that his group has asked the Department of Agriculture (DA) to identify parcels of land that could be used for commercial farming.
Pangilinan, the managing director and chief executive officer of Hong Kong based First Pacific Co. Ltd., had expressed interest in forming a new company for his agricultural investments in the Philippines with PT Indofood, a unit of the conglomerate.
Indofood operates plantations in Indonesia for the production of palm oil, sugar, rubber, coffee and cacao. Its palm oil plantation alone covers 240,000 hectares.
Alcala said that the DA still has no leads to a sizable land area for large-scale commercial farming.
"We are still identifying locations. Mr. Pangilinan wants a sizable land area which is not readily available," said Alcala.
Pangilinan is specifically interested in palm oil because of Indofood's familiarity with the commodity.
Pangilinan's group is initially looking for around 30,000 hectares of agricultural land in Davao to establish palm oil production and processing operations.
"We cannot just find 30,000 hectares, said Alcala. "But the project is indeed adaptable in Mindanao."
In August last year, Pangilinan said First Pacific. is engaged in talks with hybrid rice seeds producer SL Agritech Corporation for a possible partnership for large-scale rice farming.
Pangilinan's group would provide the land for farming while SL Agritech would provide the rice seeds.
SL Agritech, owned by businessman Henry Lim Bon Liong is a subsidiary of the Sterling Paper group of companies. It was formed in 1998, performing research work on hybrid rice.
At least 10,000 hectares is needed for the project.
Because of difficulties in securing agricultural lands, however, the two companies are considering to move their planned joint venture to Indonesia.