Kiev Ukraine News Blog | 5 November 2013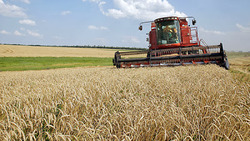 Wheat harvest by Ukrainian grain exporter ZAT Nibulon.
(original article appeared in the Financial Tmes)
China looks to Ukraine as demand for food rises
KIEV, Ukraine -- Chinese and Ukrainian flags sit side-by-side on a conference room table in downtown Kiev – the sign of a flourishing new alliance between the world's most populous nation and some of the richest farmland on earth.
"Everyone in China has probably heard of me by now," says Ukrainian billionaire Oleg Bakhmatyuk. Mr Bakhmatyuk, founder of UkrLandFarming, the world's eighth-largest land cultivator, and London-listed Avangardco, world number two in egg production, says he has spent about half of the past 18 months travelling to Asia.
He has negotiated exports and investment with agricultural giants including COFCO, the Chinese state grains trader, New Hope, the private feed and meat conglomerate, and Temasek, the Singapore government investment company.
With vast tracts of rich, black earth but antiquated infrastructure, Ukraine is attracting interest from Chinese companies hoping to meet their nation's growing demand for grains and meat.
Even as Kiev is engaged in a noisy geopolitical tug of war with Russia over its plans to sign a free-trade pact with the European Union in late November, its growing Asian ties show Ukraine has other strategic options.
China's interest could both boost Ukraine's economy and increase its international clout.
China's investments fit its strategy of encouraging investment in higher-yield farming overseas.
Beijing fears relying on imports purchased through the world market could raise world food prices and create diplomatic friction, says Li Guoqiang, deputy director of the Rural Development Institute at the Chinese Academy of Social Sciences.
Increasing total global grain supply is the only way to meet China's needs, he says:
"It brings food security for the world."
So far, despite overblown reports of China buying huge tracts in other countries, few plans have panned out.
The stumbling block?
Property rights are an alien concept in China where all land is owned by the state.
"They want to come in and have us provide everything, all the land, all ready for them. They don't understand that there are private owners there," says one diplomat privy to the details of a failed state-to-state agricultural deal with China.
Enter Ukraine, where private companies agglomerated enormous tracts of farmland after the Soviet collapse.
UkrLandFarming cultivates about 560,000 hectares.
While Ukrainian law prohibits foreign land ownership, farm corporations are often listed in London or other European stock markets, allowing investors to negotiate equity stakes.
Mr Bakhmatyuk says his company is in talks with potential Chinese and Middle Eastern equity investors.
He envisages signing "billion-dollar" agreements with Asian companies by the end of the year.
Investors can find ways to sidestep the delicate game of land politics, from financing agricultural upgrades to building new ports or silos.
The Chinese are "financing projects to secure stable supplies of crops", said Sergiy Kasyanov, majority owner of Ukraine's KSG Agro.
Warsaw-listed KSG in May signed a memorandum of understanding with Xinjiang Production and Construction Corps, a state-owned group that controls swaths of China's central Asian frontier, which Chinese media said would finance and provide irrigation infrastructure in Ukraine.
Ukraine's trade with China is still relatively small compared with that of Russia and the EU.
Serhiy Arbuzov, deputy prime minister, forecast annual bilateral trade would double from today's $10bn in coming years during a September visit to Beijing.
But in the first eight months of this year, China became Ukraine's second largest trading partner, accounting for 8 per cent of Ukraine's total trade.
Mr Bakhmatyuk says: "China will be crucial, like a locomotive driving growth."
Agriculture is key to that growth.
In 2012, Ukraine's agriculture trade turnover with China stood at $270m.
By the first half of 2013, exports alone jumped fourfold to $380m, not counting 2m tonnes of corn Ukraine has committed to sell, according to Mykola Prysyazhnyuk, agriculture minister.
Ukraine is poised to reap a record 60m-tonne grain harvest this season.
It made its first ever corn shipment to China in October, part of a $3bn loan-for-corn deal brokered by state companies in both countries last year.
UkrLandFarming separately hopes to sell up to 700,000 tonnes of corn to China this season.
Within five years it hopes to reach 6m tonnes of exports per year, with one-third destined for Asia.
Billions of dollars in investment and modern farming techniques could double Ukraine's agriculture output, Mr Bakhmatyuk says, turning what is already one of the world's largest exporters of corn, barley, sunflower oil and wheat into one of the world's dominant agricultural suppliers.
Chinese bureaucrats have seen the potential.
Kiev said this month it was finalising talks with the Export-Import Bank of China on a fresh $3bn loan – half in cash, half equipment – to rebuild irrigation systems and support other farming modernisation efforts.
This and other deals could be inked during a December visit to Beijing by Viktor Yanukovich, Ukraine's president.
For Mr Bakhmatyuk, a top executive at Ukraine's state gas company before turning to farming, old metaphors die hard.
"Instead of oil and gas, we're harvesting crops," he says.
"We are now building the pipeline, a sort of Ukrainian Gazprom, to pump these commodities to China and other markets."