Arab News | 11 November 2013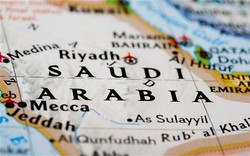 Saudi Arabia to target agro-investments abroad
Saad Khalil, director of King Abdullah's Initiative for Saudi Agricultural Investment Abroad, recently revealed that 35 countries have been targeted for agro-investment so far.
Khalil said investments are available in these countries to produce basic and strategic commodities for food security for both the Kingdom and target countries.
"We still don't have accurate information as to whether there has been growth or decline in the volumes of agro-investment abroad," he added.
The Agricultural Development Fund, the financing arm of the initiative, will announce the terms and conditions for funding abroad with the aim of regulating and streamlining the investment process.
"Since the launch of the initiative in 2009, the fund's work has been conducted in several stages.
The first phase involved visiting and surveying the targeted countries on a ministerial level accompanied by technical teams that are directly involved with the initiative," explained Khalil.
The second phase, he added, involved establishing the Saudi Company for Agricultural Investment and Animal Production (SCAIAP) and implementing the decision of the Council of Ministries to approve loans granted by the fund for agro-projects abroad.
The initiative was transferred from the Ministry of Commerce and Industry to the Ministry of Agriculture.
Saudi Arabia seeks to promote and enhance investment opportunities in food and animal resources in several countries with the aim of ensuring a supply of such commodities at affordable prices.
Bilateral agreements are signed with countries to insure the realization of the objectives of these investments, as well as easing the economical costs of transferring crops to Saudi Arabia.