Business Recorder | 22 July 2013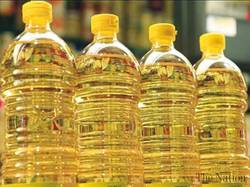 Pakistan is the world's fourth largest importer of palm oil, behind China, India, and the EU-27.
Malaysian company to invest in Pakistan's palm oil sector
ISLAMABAD: The Malaysian Federal Land Development Authority (FELDA) has expressed its interest to work with Pakistan for growing palm oil in its coastal areas and help it reduce dependence on oil imports.
A technical team of FELDA led by Dr. Mohd. Emir Mavani Abdullah, Group's President and CEO, called on Chairman Board of Investment (BoI) Mohammad Zubair and apprised him that Pakistan's palm oil import was around 70 percent of its total imports from Malaysia.
Abdullah said that FELDA was ready for cooperation regarding growing palm oil in the coastal areas of Balochistan and Sindh and also agreed to send a technical evaluation team to Pakistan to see the situation on ground.
Abdulah also proposed several investment models for the promotion of palm oil cultivation in the country.
He said Pakistan might seek the support of World Bank to engage FELDA as its consultant for the project while FELDA would purchase all the farm output and the venture will be risk-free.
According to another investment model, FELDA could lease 30,000 hectares of land for planting palm oil and the land availability would be the responsibility of the government.
Speaking on the occasion, the Chairman BOI stated that Pakistan was increasingly dependent on imports to make up for the gap.
Pakistan imports mostly palm oil which accounts for more than 96 percent of its total imports, he said adding Malaysian collaboration was needed in the own-steaming activities of palm oil leading to the development of soap, pharmaceuticals and cosmetics.
He stressed the need for training of manpower for oil palm plantation, management and production technology.
He said that Pakistan was the fourth largest importer of palm oil in 2012 trailing behind China, India and the Netherlands.
Out of the total imports of $1.86 billion of edible oils, import of palm was $1.3 billion (accounting 70% of total imports).
The import of palm oil may be reduced by undertaking of investments in Pakistan in the form of joint ventures with palm oil players.
He also welcomed the suggestion of the CEO FELDA that Pakistan can explore the possibility of planting palm oil in Pakistan, as many Malaysian companies are looking overseas to expand their businesses because of shortage of land in Malaysia.