Reuters | 1 June 2013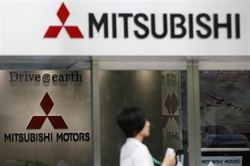 Los Grobo Ceagro do Brasil controls
60,000 ha
of farmland in Brazil
Japanese trading house Mitsubishi Corp plans to acquire a majority stake in Brazilian grain company Los Grobo Ceagro do Brasil in a deal worth about 50 billion yen (US$495 million), the Nikkei business daily reported on Friday.
Under the deal, Mitsubishi would lend Ceagro, a branch of Argentine grains producer Los Grobo SA, 30 billion yen, and 10 billion yen would be used to purchase shares from investors.
Mitsubishi would raise its stake in the company to 80 percent from the current 20 percent after the deal, which could occur in coming months, the paper said without naming sources.
Japanese and Chinese grain handlers including Marubeni Corp are raising their stakes in Brazil, one of the few places in the world with room to ramp up soy and corn output for a growing global population.
The added capital from Mitsubishi is expected to help Ceagro double its grain trading volume from the current 1 million tonnes per year, Nikkei reported.
The deal would allow Mitsubishi to sell more South American grains in Asian markets, helping to stabilize supply in Japan. Mitsubishi, which bought 20 percent of Ceagro in 2012, handles more than 10 million tonnes of grain per year and aims to double that amount by 2020, according to the Nikkei report.
Ceagro executives in Brazil and Los Grobo representatives in Argentina contacted by Reuters did not immediately comment on the Nikkei report. A Mitsubishi spokesman in Tokyo also declined to comment on the report.
Los Grobo cultivates some 280,000 hectares (692,000 acres), mostly of soybeans, in Argentina, Brazil, Paraguay and Uruguay.
The group has said its operations are growing fastest in Brazil, which will likely surpass the United States as the world's top soybean producer this year.
Mitsubishi also plans to invest about 10 billion yen in the United States to set up grain collection facilities in Nebraska and North Dakota, Nikkei said.
Ceagro started selling seeds and fertilizers in Brazil in 1995 and integrated with Los Grobo in 2008. It has 51 units, including fertilizers, grains silos, and soymeal plants.
(Reporting by Kanika Sikka in Bangalore, Gustavo Bonato in Sao Paulo, Maximilian Heath in Buenos Aires and Lisa Twaronite in Tokyo; Writing by Kanika Sikka and Caroline Stauffer; Editing by Toni Reinhold)