Agrimoney.com | 29 April 2013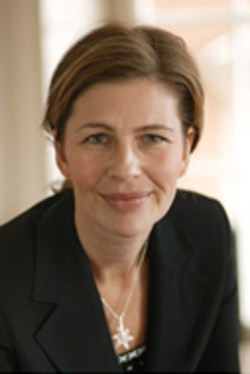 Mia Brunell Livfors, President and Chief Executive Officer, Investment AB Kinnevik
Kinnevik, the investment group which is the biggest investor in Black Earth Farming, revealed that it is to sell its Polish farm to cash in on gains in land prices, and bankroll "other opportunities in emerging markets further east".
The Swedish group, whose investments range from packaging to online retailing, said that it was, after 13 years, to sell its Rolnyvik arable farming enterprise in north eastern Poland, with a guide price of some $60m or more.
The disposal of the 6,700-hectare business, some 250km from Warsaw will allow the group to crystalise what it said had been "substantial operational and asset value improvement over the last decade".
"With the Polish land market maturing, the sale of the business will allow Kinnevik to focus on other opportunities in emerging markets further east," the company said.
Price growth
"Kinnevik have had their time with it," David Cousins, the chief executive of Kinnevik's KinnAgri business, which is handling the sale, told Agrimoney.com.
"They now what to put their money into another area. Things are going well, and it is always better to sell in good times."
Poland's land prices have received a double boost during the time of Kinnevik's ownership of Rolnyvik, from accession to the European Union in 2004 besides the broader boom in values of agricultural assets in recent years.
Polish land prices range from about $1,900-7,500 per hectare, with prices of top quality land up some 25% during the last three years, according to consultancy Brown & Co.
Mr Cousins said that the group was looking for offers for Rolnyvik "in excess of E45m", equivalent to about $60m.
In the black
The Rolnyvik operation, which grows crops such as barley, sugar beet and wheat, has run at a profit in every year under Kinnevik operation, Mr Cousins said.
Most crops are sold to the open market, "national and internationally as well as locally", although the sugar beet is sold under contract to a local processor.
Roknynik is expected to attract international interest, potentially from institutional investors, Mr Cousins said, with Kinnevik billing the site as offering "excellent infrastructure and extensive crop storage facilities" besides the land for sale.
"It is one of the largest commercial agricultural investment opportunities to be offered for sale on the open market in recent years," Kinnevik added.
Saudi purchase
The announcement of the sale follows the purchase by a consortium of Saudi Arabian investors of Continental Farmers Group, which in Poland owns some 1,600 hectares of farmland, and leases a further 1,100 hectares under long term arrangements, besides its larger Ukrainian holdings.
Kinnevik's Rolnyvik investment predates its purchase of a major stake in Black Earth Farming, which was launched in 2005, as one of the founding investors, ahead of the Russian farm operator's flotation in 2007.
Kinnevik retains the status of the main shareholder in Black Earth Farming, with a stake of just under 25%.
Kinnevik shares closed up 0.8% at SEK168.50 in Stockholm.