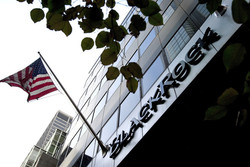 BlackRock sees a "wall of money" wanting to make more money in farming
The Australian | April 18, 2013
Tap superannuation for funds, says Visy director Ross Fitzgerald
by: Richard Gluyas
A $500 BILLION gap in funding to seize the opportunity in agricultural exports can be closed by the superannuation sector and foreign direct investment,
the global food forum
has heard.
While the $1.3 trillion super industry has shied away from agriculture because of its volatility, Visy director Ross Fitzgerald said the logjam could be broken by the adoption of different corporate structures, all of them focused on backing outstanding management talent.
In the US, for example, Mr Fitzgerald said specialist farm management companies took on the operating risk, leasing the land from its owners.
He said rental income from ownership of agricultural land could provide the kind of certainty and stability that the super industry required.
Joint ventures with foreign investors could also attract the kind of support that the industry needed.
BlackRock world agriculture fund portfolio manager and director Desmond Cheung said capital would come from sovereign wealth funds and individual investors.
Mr Cheung said agricultural investment would be a hedge against inflation, of which food price increases were a major part.
There was also a "wall of money" that was looking to back the world's growing appetite for a stable and growing food supply.