Food Navigator | 12 March 2013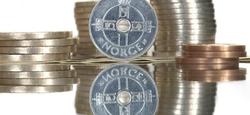 Norway's US$710bn sovereign investment fund has pulled its investment from 23 Southeast Asian palm oil companies, claiming that they source palm oil unsustainably.
The fund – Norwegian Government Pension Fund Global (GPFG) – is the world's largest sovereign investment fund, backed by Norway's oil and gas industries. It announced the decision to pull out of the companies in its
annual report
on Friday. The move follows its decision last year to include deforestation in its investment guidelines as a threat to future growth.
"In the first quarter of 2012 we sold our stakes in 23 companies that by our reckoning produced palm oil unsustainably," it said.
"Before reaching this decision, we reviewed a number of companies contributing to tropical deforestation through their involvement in the palm oil industry in Malaysia and Indonesia."
Without naming any companies, the fund said it contacted several of the companies to obtain information on how they managed deforestation. It also said it placed weight on whether the companies were members of the Roundtable on Sustainable Palm Oil (RSPO), which provides an international framework and certification scheme for sustainable palm oil production.
"We have chosen to remove some palm oil producers from the operational reference portfolio for equities, as these companies' business model is not considered sustainable in the longer term," the report said.
'Clear signal' to palm industry
The move has been welcomed by environmental campaigners, including Rainforest Foundation Norway, which has been campaigning for reduced GPFG investments in the oil palm sector, as well as reduced consumption of unsustainable palm oil by Norwegian food producers.
"This is a major step forward and a victory for the remaining rainforests. One of the world's biggest investors sends a clear signal to the oil palm industry that its destructive practices are unacceptable," said the organisation's Nils Hermann Ranum.
Senior fellow at the Centre for International Policy Glenn Hurowitz said: "Capital is the lifeblood of the palm oil industry and if major palm oil companies want access to global capital markets, they're going to have to prove they're not driving the destruction of the world's remaining forests."
Among the palm oil companies that the Norwegian fund has divested from in 2012 are:
Astra International Tbk PT, Indonesia
Berjaya Corp Bhd, Malaysia
Boustead Holdings Bhd, Malaysia
First Resources Ltd, Singapore
Genting Plantations, Malaysia
Golden Agri-Resorces Ltd, Singapore
Indofood Agri Resources Ltd, Indonesia
Kuala Lumpur Kepong Bhd, Malaysia
Ta Ann Holdings Bhd, Malaysia
United Plantations Bhd, Malaysia
Wilmar International Ltd, Singapore
WTK Holdings Bhd, Malaysia