Bloomberg | 13 March 2013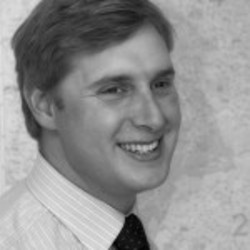 Tom Arthey, Director of
Mintridge International
, says he spends his time between the UK and Central and Eastern Europe acting as the point of contact for UK investors, brokering and overseeing the acquisition of farmland opportunities on their behalf. According to Mintridge, "Whilst our focus is primarily on Eastern Europe, we do also maintain an interest in many emerging international farmland markets, and have the scope to source land in other parts of the world including Africa and South America."
By Whitney McFerron
U.K. farm management company Velcourt Group said it's planning to invest in farmland in Romania in a joint venture with Mintridge International.
The investment, managed through a Bucharest-based company called Velcourt SRL, involves "multiple projects" valued at 14 million euros ($18.26 million) to 20 million euros each, Velcourt said today in an e-mailed statement. Romanian land prices are among the lowest in Europe, even after year-on-year increases of 20 percent since 2007, according to the statement.
"We believe Romania offers a compelling case for the three central factors that make land an attractive asset-class: scope for land value growth, the ability to acquire freehold land, and the soil quality for farming the land," James Townshend, chief executive officer of Ledbury, England-based Velcourt Group, said in the statement.
To contact the reporter on this story: Whitney McFerron in London at
[email protected]
To contact the editor responsible for this story: John Deane at
[email protected]