The Australian | 15 February 2013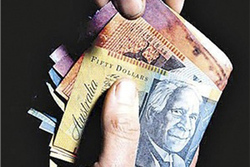 Under the deal with PrimeAg, TIAA-CREF acquires the Crooble aggregation (2,450 ha), the MacIntrye Downs (5,400 ha), Mullala (1,426 ha) and Milchengowrie (6,952 ha) properties, totalling 16,208 ha, with an option to acquire two other farms.
by Caroline Henshaw
PRIMEAG Australia has agreed to sell 60 per cent of its land and water portfolio to US financial services organisation TIAA-CREF for up to $126 million.
TIAA-CREF, which manages around $US502 billion in assets for US pension funds, will buy some of the largest cropping properties in northern New South Wales, including the Milchengowrie property that PrimeAg bought for $33 million in 2008.
The deal equates to a value of approximately 46 to 47 cents per PrimeAg share, the company said in a stock exchange filing.
The long-awaited sale is part of a staged selldown as PrimeAg, currently Australia's largest listed grain grower, prepares to delist from the stockmarket this year. PrimeAg shares fell as much as 2.9 per cent to $1.175.
"We believe high-quality, well-diversified properties in major grain-exporting regions of the world offer attractive opportunities for long-term growth," Jose Minaya, managing director and head of global natural resources and infrastructure investments at TIAA-CREF said in emailed comments to The Wall Street Journal.
Digital Pass $1 for first 28 Days
"These properties feature these characteristics and add geographic diversification, making them excellent additions to our portfolio," he added.
The deal is expected to close by the end of July, subject to approval from the Foreign Investment Review Board, or FIRB, said PrimeAg. The company is still in discussions to sell its other properties, including the Emerald hub, Lakeland Downs and Kurrajong Hills properties, it added.