Arab News | 8 February 2013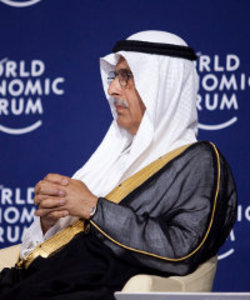 Saudi Arabia's Agriculture Minister Dr. Fahd Balghunaim
Agriculture Minister Dr. Fahd Balghunaim has urged Saudi businessmen to invest more in the agriculture sector in order to achieve food security. "There are good prospects for agricultural investments," he added. He said Saudi Arabia has agricultural investments in Egypt, Sudan, Ethiopia, Argentina and Ukraine. "We expect more investments in the near future," he added. Referring to a World Bank report, the minister said: "Agriculture is one of the lucrative areas for investments because there is growing demand for food."
There are a lot of investment opportunities in the agriculture sector, the minister said. He urged Saudi businessmen to contact with the Agricultural Development Fund and Saudi Agricultural & Livestock Investment Co. He said the Saudi Arabian General Investment Authority and Finance Ministry would sign agreements with foreign countries to ensure investment security of Saudis. "We'll provide necessary information to Saudi investors about investment prospects in various countries. On the basis of these information, they can take a decision," he said.
Balghunaim disclosed plans to introduce an insurance scheme for farmers within two years. He said the Kingdom exports shrimp to 30 countries. "We have more than 2,500 km of clean coastal area on the Red Sea which could be used for fish farming," he added.