IIED | Janaury 2012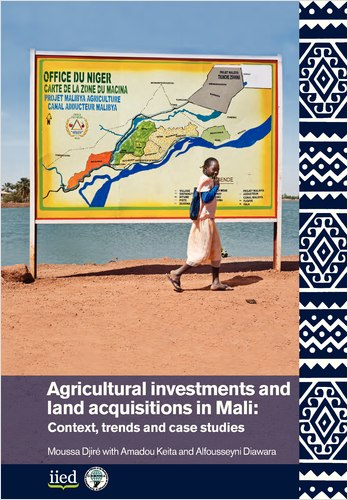 Agricultural investments and land acquisitions in Mali: Context, trends and case studies
by Moussa Djiré, with Amadou Keita and Alfousseyni Diawara
http://pubs.iied.org/10037IIED.html
This report discusses agricultural investments in Mali. It analyses national trends in investment flows and patterns; it assesses the adequacy of the legal and institutional framework regulating land and investment; and it examines two examples of more inclusive investments. The findings provide ground for concern as to the preparedness of national frameworks to ensure that investment pursues sustainable development goals. They also provide insights on the potential and challenges of making more inclusive investment models work in practice.
Long-term outcomes of agricultural investments: Lessons from Zambia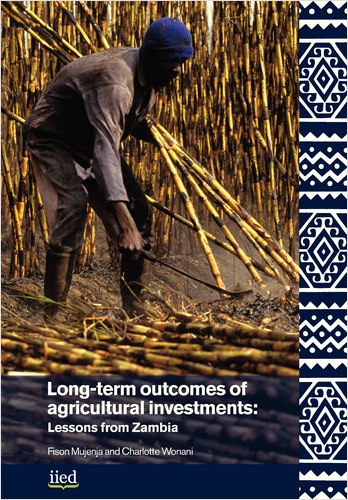 by Fison Mujenja and Charlotte Wonani
http://pubs.iied.org/12571IIED.html
This report discusses two agricultural investments in Zambia. Both projects started as state-led, development-oriented initiatives in the 1970s and early 1980s, and were later privatised. This long implementation history provides an opportunity to assess the longer-term socio-economic outcomes of agricultural investments, and to distil insights on practical ways to include lower-income groups in investment processes.