Daily News | 28 November 2012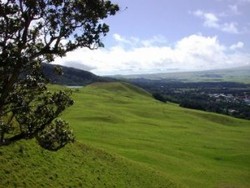 THE government has agreed to put a ceiling with regard to what size of land a single large scale investor can be allocated for agriculture.
For a large scale investor who wants to invest in sugar, the ceiling has been put at 10,000 hectares and rice at 5,000 hectares.
The ceiling for sugar is quite high due to the fact that it may also produce electric power, according to Prime Minister Mizengo Pinda.
Speaking shortly after attending the Investment Partnership Promotion meeting in Dar es Salaam, Mr Pinda said the government had done research which influenced their decision.
He noted that even within a seven-year period, an investor would not be able to use the more than 10,000 hectares in case he/she gets such a size. But the decision, he said, also aimed at stimulating competition among the investors since putting a limit to land size would mean there would be more numbers of investors to allocate land as opposed to fewer investors sharing larger chunks respectively among themselves. "
If one of a few investors get chunks of land larger than what we have agreed on, it can also strangle the inflow of more agricultural investments," he said. Another major issue that the government would peg its conditions on before allocating land to a large scale investor is that an agricultural investor should have a comprehensive plan for the small scale out-growers in the neighbourhood.
"In some areas where big commercial farmers have partnered with small farmer through out-grower schemes, production and productivity among small scale farmers has almost doubled," he said.
Tanzania Investment Centre is currently preparing land guidelines for investors to be released early next year. "Contract farming in Kilombero sugar plantations is a model to this sort of arrangement, because the out-growers are more than 50 per cent of the entire project," he noted.
While addressing delegates at the forum aimed at mobilizing agricultural investments in the Southern Agricultural Growth Corridor of Tanzania (SAGCOT), Mr Pinda said there were still some challenges with regard to crop cess.
He noted that the central government was currently in talks with Local government authorities to see the possibility of the former shouldering the costs so that it could be scrapped. He also said that they were putting emphasis on the National Food Reserve Authority to store more grain this year, as any gap would cause loopholes in the nation food reserves.
He reiterated government commitment to consolidate and deepen partnership with the private sector and other stakeholders to improve the agriculture sector in order to ensure that food security and prosperity is achieved.
The two-day conference under the theme "Accelerating Tanzania's Agribusiness Investment" is organized by Tanzania Investment Centre (TIC) in collaboration with the Prime Minister's Office and the Southern Agriculture Corridor of Tanzania (SAGCOT) Centre.
The event is meant to harness the potential for investment in agriculture, trade and socio-economic development in the SAGCOT region with a view to introducing prospective investors through tailor made targeted investment promotion and physical visits.
"The partnership that already exists between the government, the private sector, development partners, farmers and other agricultural stakeholders has brought about good progress in improving agricultural performance," Mr Pinda said.
The Premier thanked the 20 firms that have already committed to invest in agriculture in Tanzania in the coming years and at the same time called upon more commitment of the private sector to invest more, taking into account that the total value addition chain in Tanzania is underdeveloped.
He said that at a minimum, all investments attracted to invest within the SAGCOT area should be evaluated on the basis of their linkages to smallholder farmers. "It may even be correct to require that only those projects with an explicit role for smallholders and local SMEs be attracted," he said.
He emphasized that even in the policy recommendations, the benefits to smallholders and the local population must always be paramount in devising new processes for land leasing and off take agreements for SAGCOT projects.
He said that in recognition of this emphasis, the government has decided to refer to the Investment Generation Programme as the Investment Partnership Programme to clarify to all potential investors and other stakeholders on the need to attract not simply investors, but companies whose explicit aim is to partner with local smallholder farmers and SMEs.
In his presentation to investors, the Minister for Agriculture, Food security and Cooperatives, Eng. Christopher Chiza, mentioned some targeted sectors for investment in SAGCOT as cereals, oil seeds, sugar, vegetables, fruits, nuts and spices.
Others are cotton, tobacco, floriculture, forest products, poultry, and agricultural inputs such as seeds and fertilizer. The event attracted 70 foreign prospective investors and over 40 local companies.
Participants from outside the country came from Asia, Europe and Far East. Innovative financing mechanisms, including a multi-donor catalytic investment fund, will leverage over $2bn of private investments.