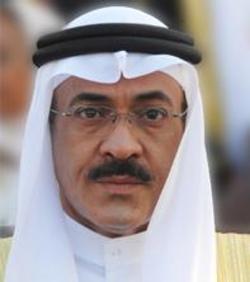 Shaikh Khalid called on African governments to provide the best conditions to attract Arab investments and to support Arab investors in the face of risks
BNA | 01/12/2012
Shaikh Khalid Al Khalifa: Turning Arab Investment into Africa Requires Guaranteeing Legislation
Manama, December 1st (BNA) – Chairman of the Foreign Affairs, Defence and National Security Committee at the Shura Council, Dr. Shaikh Khalid Bin Khalifa Al Khalifa stressed that the Arab role in contributing to the economic development in Africa requires an institutional legislative action by African states to enact legislation guaranteeing the investments and their capital.
During his speech with the second Moroccan TV Channel, on the sidelines of the participation of a delegation of the Shura Council in the third meeting of the Chambers of Commerce and Industry in Africa and the Arab world, Shaikh Khalid said that the Arab Countries have a serious desire to join the African Market, and benefit from the natural resources ready for investment particularly in the agricultural field.
Shaikh Khalid also highlighted that the fiscal surpluses of the Arab countries on one hand, and the fertile lands and the untapped vast resources in Africa on the other, make the two parties hang in the economic interest and common development, and that can be achieved through enacting legislation and laws, and promoting for the good investment to inform about the existing capabilities.
Shaikh Khalid called the African governments to provide the suitable climate and the best conditions to attract Arab investments and support the Arab investor in the face of risks, and help them through facilitating government procedures, their movement in the country, and provide adequate guarantees for the funds invested in Africa.
Shaikh Khalid pointed out that all those matters can be accomplished through addressing key issues such as the provision of the necessary information for the Arab investor in Africa, allowing the latter to know about the investment environment in those African countries, develop appropriate mechanisms to address the risks of investing in Africa, and provide the necessary funding for those investments.
MR.