Reuters | 23 November 2012
By Stephen Aldred and Victoria Thieberger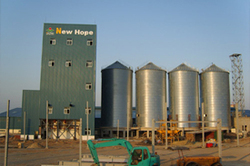 HONG KONG/MELBOURNE (Reuters) - Blackstone Group LP and China agribusiness company New Hope Group are through to the final round of bidding for Australia's largest poultry producer Inghams Enterprises, a deal that could be worth as much as A$1.4 billion ($1.5 billion), sources with knowledge of the matter told Reuters.
Second-round bids are due by mid-December in the deal, which could be the largest private equity buyout in Asia this year, the sources said.
Inghams Enterprises, which owns the Ingham Chicken brand, was founded in 1918 by Walter Ingham and employs 9,000 people across Australia and New Zealand. Bob Ingham, who turned 81 this year, decided to sell the business he inherited in 1953 from his father.
Australian food manufacturers have been highly sought after by private equity and other Asian buyers in the past two years due to resilient sales and steady cashflows, which have withstood a slowing economy.
New Hope Group Co Ltd is one of China's largest suppliers of meat, eggs and dairy products, with annual sales of $8.8 billion, according to its website.
It operates agribusinesses in China and has expanded into the Philippines, Bangladesh, Indonesia and Vietnam and owns more than 10 animal feed plants and poultry farms in Southeast Asia.
Blackstone, the world's largest alternative asset manager, is being advised by UK bank Barclays , according to three banking sources with knowledge of the situation.
If Blackstone were to succeed, it would mark its first buyout deal in Australia, after buying U.S. property investments owned by Australian firms.
Several other private equity funds, including Hong Kong-based Affinity Equity Partners, Bain Capital and KKR & Co , were initially drawn to the auction but did not lodge preliminary offers, sources said.
Thailand's C.P. Foods also placed a preliminary bid, but has now dropped its interest in privately owned Ingham, Australia's largest chicken brand with annual sales of A$2.1 billion, the sources said.
The sources declined to be identified as the sale process was private.
"Inghams is working with its financial advisor Investec to manage the sale process and to assess all options for the company. We are not disclosing details regarding bidders at this stage," a spokeswoman for Inghams told Reuters in an email.
Inghams' top customers are Australia's supermarket duopoly of Woolworths Ltd and Coles , who have strong market power to pressure suppliers.
An external spokeswoman for Blackstone said the firm declined to comment. A spokesman for New Hope was not immediately available.
(Additional reporting by Sharon Klyne and Manunphattr Dhanananphorn; Editing by Denny Thomas and Muralikumar Anantharaman)