PPF reveals farmland and timberland fund managers
Published: 26 Nov 2012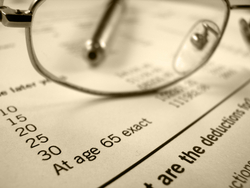 Professional Pensions Online | 22 Nov 2012
PPF reveals farmland and timberland fund managers
By: Jack Jones
The Pension Protection Fund has appointed seven fund managers to look after its farmland and timberland portfolio.
Brookfield Asset Management, Dasos Capital Oy, GMO Renewable Resources, Hancock Timber Resource Group, Macquarie, New Forests Pty, and Stafford Timberland.
The move is part of the PPF's plan to develop its alternative investment portfolio in a bid to diversify its assets and reduce its overall risk.
The investments will be predominantly in land and the operations needed to cultivate and market agricultural produce or to grow and sell timber.
PPF executive director for financial risk Martin Clarke said the size of the lifeboat fund's £12bn portfolio enabled it to take advantage of a broader range of investment opportunities.
"Investing in farm and timberland will complement our existing alternative investment portfolio, allow us to diversify our investments more widely and make our portfolio more resilient," he said.
"But we do need to be aware that there are some risks in these asset classes, for instance land price risk. Therefore, our approach will be to invest conservatively, which is consistent with our overall low-risk strategy."
The proportion of PPF assets allocated to farm and timberland will vary over time and depend on the opportunities available now and in the future.
The organisation said all fund managers were appointed following a thorough selection process. They were appointed for four years, with the flexibility for two extensions of up to two years.
Some managers will be funded immediately while others are appointed for deferred investment.