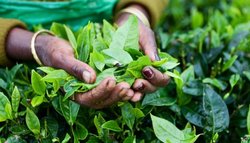 Demeter International
Land sharing vs. Land grabbing
New ownership models for sustainable land use
European Agricultural Policy Conference organised by Demeter International
16 October 2012 - 8.30h to 16.30h
In recent years, land grabbing has become a serious problem for developing countries. It is estimated that 200 million hectares of land have been subject to large scale international investments in the last decade. Many farmers (mostly smallholders) have lost their land and their food security is endangered as a result.
However, land grabbing does not only affect farmers in developing countries, but also European farmers. Commercial interests, such as speculation for urban development and industrial agricultural investments, often endanger access to land for sustainable and equitable use.
Demeter is an organic farmers' association with almost 90 years of history and experience in sustainable and resource efficient farming. There are a lot of Demeter farms which are practising new land property models already for decades. These farms can be considered as excellent examples of how the question of land property can be realised alternatively. Community Supported Agriculture (CSA) is another example of successful land management. Thus, conflicts about land ownership could be solved.
European policy-making on the international level affects land ownership issues. Demeter International and its partners want to invite decision makers of the European institutions and stakeholders in the field of agricultural policy in Brussels to discuss the issue.

Programme (PDF): http://farmlandgrab.org/uploads/attachment/Demeter.pdf

All the speakers presentations and related documentation about land grabbing will be posted on the website: http://www.demeter.net/office-brussels