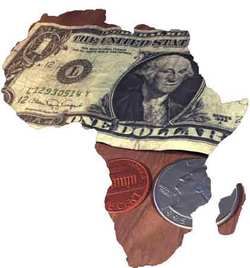 Pana 31/08/2012
Africa: Study reveals 5 African countries worst hit by agric land grab
Paris, France - Ghana, Ethiopia, Madagascar, Mali and Sudan are the five African countries most affected by the grabbing of agricultural land by foreign investors, according to an international study obtained by PANA Thursday in Paris, France.
Jointly conducted by the UN Food and Agriculture Organization (FAO), the International Institute for Environment and Development (IIED) and the International Fund for Agricultural Development (IFAD), the study highlights that nearly 2.5 million hectares of land in these countries have been sold to foreign investors.
Sudan alone has leased nearly 1.5 million hectares of highly-fertile agricultural land of to the Arab states of the Gulf, Egypt and Korea Republic, said the study, which revealed that the lease would last 99 years.
'Large-scale land acquisitions can deprive local populations of access to their own resources. They can also bring about risks related to the environment and to GMOs (Genetically-Modified Foods) and cause losses of biodiversity and social conflicts,' the authors of the study warn.
Their concerns are shared by the African Development Bank (AfDB), the African Union (AU) and the UN Economic Commission for Africa (ECA), which put in place an initiative called Land Policy Initiative (LPI).