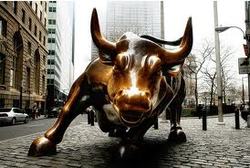 Even in Minnesota, which restricts institutional ownership of farmland, out-of-state investors are flexing their muscle
Star Tribune | June 25, 2012

Hot Money Turns From Stocks to Farmland
(Source: Jennifer Bjorhus Star Tribune, Minneapolis (MCT) — Marc Schober likes to say that farmland is the new gold, a hot investment that offers protection from the whims of the stock market.
In fact, it's better than gold, the 25-year-old explains, tromping through a muddy field near Albert Lea that he's vetting for potential East Coast buyers. Cropland pays you money to hold it, he says. Gold bars don't produce anything, and you can't charge rent on them.
That type of bullish thinking has investors of every stripe flocking to farmland, plowing money into dirt from Australia to Brazil to the U.S. heartland. Compared to the volatile stock market and the feeble returns from bonds, farmland offers booming cash rents that have made it something of an "it" investment.
Schober's investors, some of whom are "Wall Street guys that run securities funds," see farmland as a hedge against inflation, he explains. "They're extremely turned on to the return profile — it's such a steady increase."
Brian Briggeman, a former Kansas City Federal Reserve Bank economist now at Kansas State University, estimates that about a quarter of farmland buyers in Kansas and elsewhere are now investors, or non-operator buyers of some sort. How many are Wall Street-type players is impossible to say.
Even in Minnesota, which restricts institutional ownership of farmland, out-of-state investors are flexing their muscle, according to auctioneers, land brokers and assessors.
"There's absolutely been an uptick," said Glen Fladeboe, co-owner of Willmar-based Fladeboe Auctions, which is doing a brisk business in land sales. "We're seeing them as players in the market now. Demand for farmland is just huge."
The entrance of new money has fed fears of an asset bubble, although most see investors as more of a symptom than a driver of high prices.
Paul Magnuson, a 50-year-old investment manager from Dallas, likes farms so much that he bought five over the past two years — one for each of his children. Two farms are in Minnesota.
He found them through Farmers National Co., a large Omaha-based farm management company that has amassed 5,000 farms in 24 states. It manages the properties for non-operating landowners, corporate owners and investors such as Magnuson.
His farms include 240 acres in Faribault County and 150 in Freeborn County that he rents to farmers growing corn and soybeans.
Magnuson's day job is managing mutual funds for a unit of insurance giant Allianz. But he was born in a small town in Nebraska, he explains, and his father grew up on a farm. He wants to pass on some of that heritage to his children. Plus, he thought the farmland was the soundest investment he could make.
Over the past decade, U.S. farmland has returned an average of 15.5 percent a year, according to a widely watched index from the National Council of Real Estate Investment Fiduciaries. That compares with about 4.1 percent for the Standard and Poor's 500 stock index and about 1.8 percent for 90-day government bonds.
Gold? About 19 percent.
Magnuson worries about inflation. "I want to be able to give something to my children that the central banks of the world can't replicate," he said. "I see that the demand for food incrementally grows each year, and I don't know about the supply of farm ground coming on."
Just how many outside investors are buying Minnesota farmland isn't exactly clear. The state Department of Agriculture estimates that about 185 of the 4,700 business entities certified to own farmland in Minnesota have an out-of-state address. Blue Earth's county assessor studied its own database of property owners at the request of the Star Tribune and determined that about 4 percent of the tax statements on that southern Minnesota county's farm land are mailed to out-of-state addresses.
Farmers eager to expand their holdings are still the bulk of the buyers in Minnesota, said Steven Taff, an economist at the University of Minnesota.
Briggeman, the Kansas State University economist, said he's curious about what role out-of-state investors might be playing.
"That's kind of the research question I have right now," Briggeman said.
Looking out for the land?
Investor interest in farmland is not new in Minnesota. Affluent retirees and others with money to invest have long seen farms as a good long-term bet. But traditionally the investors have either lived in the state or had a family connection.
Not everyone is thrilled about the new breed of investors making a pure financial play. George Boody, head of the Land Stewardship Project in Minneapolis, said he's worried that "the Wall Street shareholder model" focuses too heavily on wringing profits from the land.
The new owners are more likely to overlook important concerns for rural communities, Boody said. These include the need for crop diversity — not just commodity corn for animal feed or ethanol — and the necessity of conserving wildlife habitat and buffers to help filter water draining into pollted rivers.
"We've pushed the system too far," Boody said.
Schober says investors typically leave the farming and crop choice to the farmers. After all, he said, that doesn't affect the rent they're pocketing. Commodity markets dictate what farmers will grow, he said, regardless of whether they own or lease the land.
"Farmers know how to be good stewards of the land," Schober said.
Schober, a 25-year-old University of Wisconsin graduate, motors around the Midwest for Colvin and Co., a farm investment firm with offices in Anoka and New York. As he hikes across a field near Albert Lea he frets about getting mud on the Red Wing boots his parents gave him for Christmas.
His age throws off some farmers at first, he acknowledged. But he said they quickly realize he knows the business once he starts talking.
Schober's boss in New York is his brother-in-law Greyson Colvin, a former UBS investment bank research analyst who hails from Anoka. Colvin seeks out buyers. Schober scours the countryside for farms coming on the market. He notes that from Anoka, he can drive to over half the tillable acres in the United States in one day. The target: Land where owners can charge at least 5 percent of the purchase price in rent.
The firm has clients lined up waiting for farms. Most of them are sophisticated investors with a net worth of more than $1 million.
Since it started in Minnesota in 2009, Colvin and Co. has bought 867 acres in the southern part of the state worth $5.15 million for East Coast investors. It also runs a private pooled fund called Sather Agriculture that has bought 1,254 acres across the Upper Midwest, but not in Minnesota because of restrictions on corporate ownership of farmland.
The company's website shows a quartet of combines roaring through an expansive wheat field. It urges potential investors to "Own a piece of America's Heartland."
Limits on ownership
Minnesota has restricted corporate ownership of farm land since 1939.
The current Corporate Farm Act, which passed in 1973, aims to promote rural stability and discourage absentee landlords, according to Doug Spanier, counsel for the Minnesota Department of Agriculture. For the most part, it requires business entities to farm the land they own. Generally, the owner or at least one family member must reside on or actively farm the land.
Supporters such as the Land Stewardship Project praise the law for keeping out giant agricultural producers such as Smithfield Foods or Archer Daniels Midland.
Smaller players are more difficult to regulate. The law requires business entities buying land to fill out paperwork from the state Department of Agriculture recording a buyer's address, but not all do, the agency said.
In fact, even farm professionals aren't 100 percent sure about which types of business entities can and cannot own land in Minnesota. The law also has a slew of exceptions. For example, otherwise restricted business entities can own land to grow such things as wild rice, nursery plants or sod.
In 2004, state lawmakers tweaked the law to allow family trusts to buy farmland without requiring any of the trust's members to live on the land or operate the farm, Spanier said. Instead, the family trust need only lease the land to a qualifying entity — essentially any local farmer.
The idea was to accommodate the growing number of situations where children of Minnesota farm families no longer live in the state, Spanier said.
But the change appears to have opened a door for others, as well. Schober said many of his clients establish family trusts to buy land, though his firm advises them to consult a lawyer on establishing the legal entity.
His focus, he said, is on finding the farms. "It's difficult to educate an investor on the Upper East Side of Manhattan about dirt here in the Midwest," he said.
Schober recalled one client who flew to Minneapolis to view some land and got stuck in the blizzard that collapsed the roof of the Metrodome: "I don't think he ever left his hotel."
Jennifer Bjorhus • 612-673-4683
ABOUT THIS SERIES
This is the second installment in an occasional series that explores the implications of rapidly rising prices for farmland in Minnesota.
For the previous story and a video interview with reporters Jennifer Bjorhus and Mike Hughlett, go to startribune.com/landrush.