NPA | 6 June 2012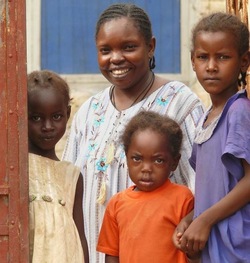 by Dr. Jamus Joseph, Land & Resource Rights Advisor-NPA south Sudan Program
Acquisition of land by foreign interests and dispossession of small-holder indigenous rural communities has been a defining feature of Africa's relations with the outside world since the onset of colonialism. But the current global rush for rural farm land in Africa stemming from global financial, fuel and food crisis raised the demand for Africa's farmlands.
This was further exacerbated by the demand for biofuel as clean alternatives to fossil carbon fuel. Hence, wealthy countries with no agricultural land realized that in order to secure food and energy security for their people, they need to control production by acquiring large holdings of land from countries that are well endowed with land but lack financial resources and technologies to put the land to full productive use.
In South Sudan, between 2007 and 2010, about 9% of the total land surface was leased or in the process of being leased for large-scale land investment. Of this 26,400 Km2 was targeted for agriculture, forestry and biofuel sectors alone. The second largest single foreign investment targeting 600,000 hectares expandable to 1,000,000 hectares for biofuel production is located in Lainya County. The lease period is 45 years. This county is inhabited by 89,000 people comprised mainly of rural agrarian communities. If the project was to proceed, it would have covered the whole of Lainya County, part of Yei and Juba counties.
Following the launching of NPA's report on large-scale land acquisition in South Sudan, there was massive interest by national and international media on the issue. One of the media houses was BBC which sent journalists to Juba and Lainya to interview native land users on the Nile Trading and Development investment, the chief of Mukaya Payam who is one of the persons who signed the lease agreement, as well as government officials and other persons. The interview was then broadcasted on BBC which is listened to widely in urban and rural South Sudan. Many inhabitants of Lainya heard for the first time that their land, the entire county was leased to a foreign investor for a period of 49 years. This information was further corroborated by NPA's awareness creation efforts on large-scale land investment.
The threat of losing the rights to their own land rallied and mobilized the communities of Lainya County to launch an advocacy campaign to secure their rights to their ancestral land and associated natural resources. This mobilization lead to formation of a strong team comprised of elders, women and youth representing the communities of Lainya. The team tasked with securing the land and natural resource rights of the 89,000 land users of Lainya County assembled in Juba and requested an audience with the President of the Republic of South Sudan and then the Governor of Central Equatoria. Once they were granted their request, the team presented their rejection for the lease of the whole county of Lainya without consultation. The president's response was that, if this was their will, then it was going to be granted to them as they wanted. This encounter and the massive publicity in both national and international media as well as the awareness creation efforts of NPA and its collaborating partners prompted not only annulling the deal, but also the president's statement that all large-scale land acquisition deals were going to be reviewed