East African Business Week | 28 May 2012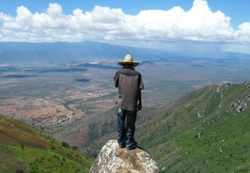 BY CATHREEN MAENDAENDA
Dar es Salaam, Tanzania — Tanzania has been advised to reduce land lease agreement to investors to below 50 years from the current 99.
This is in a bid to improve efficient use of potential land.
This was mooted in Dar es Salaam last week during the Agricultural Council of Tanzania (ACT)'s seminar on the amendment of Land Act coordinated by the Ministry of Lands and Human Settlement Development.
Mr. Reuben Matango of Mtibwa Outgowers Association, one of the stakeholders, said that the government has to know that Tanzanians need access to land, therefore leasing it to foreigners for such long periods could make the inhabitants have very little access to their land.
Another stakeholder from the Tea Association, Ms Jones Sikira said that there is a need for the old land laws to be reviewed because most of them were enacted by the colonial rulers who had an agenda of protecting their interests.
Sikira added that there is also a need for that land law to state clearly how much land should be given to foreign investors and this should be dependent on the crops produced and the advancement in technology.
Ms. Belinda Kyesi, a lawyer in the Ministry of Agriculture, Food Security and Cooperatives said that among the sections recommended for amendment in the revised Land Act of 1999, are sections 19(2), 25(1) and 45(2).
"We will make sure that, these sections which need to be revised or permanently removed could work at preventing the ownership of land by foreign investors and shackling foreign investors who have owned land for investment purpose but didn't develop it," she said.
She added that the ministry of Lands was also in the process of recognizing agricultural land by law of the country.
The process started in 2007 through the National Agricultural Land use Master Plan which shows that there is need to have a land law which will recognize, identify, protect and develop land for agriculture.
Presenting issues arising from complaints over land related issues, another lawyer from the ministry of land, Mr Charles Mpaka said that among the impacts of refusing to recognize land for agriculture is including hardship on the supervision and developing agriculture in the country.
"This has also resulted into conflicts among different land users such as farmers and pastoralists," he said.
Mr. Mpaka said that the land law will set procedures and recognize land that is suitable and very useful for different kinds of crops.
This will be done by considering the soil type, and the kinds of crops to be grown.