Agrimoney.com | 20 April 2012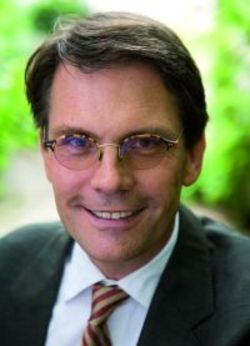 Detlef Schoen, Founder of Aquila Capital of Germany.
Aquila Capital unveiled ambitions as a heavyweight in agricultural investment as the fund group revealed the formation of a globe-spanning farm management team, and the imminent closure of a fund-raising drive.
The alternative investment company, whose $5bn of interests also include forestry and green energy assets, revealed the appointment of seven managers, in countries including Australia, Brazil, and Romania, in a drive to expand in agriculture.
The German-based group revealed it was "close to" first closure on an agricultural fund, of which it has raised most of the $125m targeted, with the balance to be secured by a second closure later this year.
"We have ambitions to be a major player in the agricultural space," with the hirings a "signal of that ambition", Detlef Schoen, Aquila's managing partner of farm investment, said.
Regained popularity
The expansion reflects increasing interest in agriculture as an investment, after market crash sparked by the debt crisis and world recession prompted a reassessment of a sector which proved itself as little-correlated with other assets.
"Once people got over the immediate shock of the Lehman crisis, and crawled out from under their desks, they looked at agriculture in a different light," Mr Schoen told Agrimoney.com.
While gold also falls into this category, farmland offers cashflow as well as the chance for capital gain.
Aquila has found it has struck a chord with investors by marketing the sector as "like a real estate portfolio, but with an element of profit development thrown in".
Dairy investments
The latest fund, which is aimed at investing roughly one-third each in dairy, livestock and arable sectors, follows the group's launch of a series of funds which have invested mainly in dairy in New Zealand.
Here, the group manages some 50 farms, worth roughly $500m, including some assets thrown in by partners, notably AgInvest.
Aquila also manages a handful of farms in Australia and $50m of assets in Brazil, where it bought cattle land for conversion into cane plantations.
The latest fund will, while also keeping Australasia in its sights, invest in Eastern Europe and possible Uruguay, where one of its hirings, Fernando Rovira Cuervo, is based.
Other appointments include Eric Bosveld, who is joining from Canada-based Agronomy Company, and David Cornish, a former strategy manager at Australian farm retailer Landmark, and Jesper Jensen, a former worker at Danish-based combine maker Agco Dronningborg.