Business Digest | 23 February 2012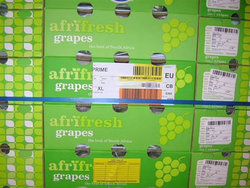 In taking over Ariston Holdings, Afrifriesh acquires 4 farms in Zimbabwe covering 9,913 ha of land.
Afrifresh Group, a South African agriculture group, is set to acquire a controlling stake in Ariston Holdings, businessdigest has established.
A well-placed source said Afrifresh is set to acquire a 40% stake in Ariston and could emerge with an even bigger stake after it emerged that the group would also underwrite a planned US$8 million rights issue.
Analysts say given rights issue subscription results in the market and general liquidity problems in the economy, a number of small shareholders who bought shares to preserve value at the height of Zimbabwe's economic crisis charecterised by hyperinflation, would not be able to follow their rights.
Afrifresh CEO Chris Conradie confirmed his company had made an offer for Ariston but referred further questions to IH Securities, the company's financial advisors on the deal.
"We made an offer to purchase the Ariston stake. But the whole transaction is being handled by IH Securities," he said. "We will underwrite a US$8 million rights issue. Talk to Inter Horizons securities they are handling that transaction."
Efforts to reach Ariston official proved fruitless at the time of going to press with the company's telephone rang unanswered.
This comes after Emvest Zimbabwe, the largest shareholder in Ariston Holdings, indicated it would pull out of the agri-industrial concern.
Emvest, which manages an international investment fund focused on agriculture and agricultural products, acquired 40% of Ariston's total issued share capital from Delta Corporation in 2009.
Delta bought into Ariston to tap into the group's foreign currency reserves at the peak of the country's economic crisis characterised by an acute foreign currency shortage.
"Afrifresh is buying the Americans (Emvest) stake. They are likely going to control the group because they will underwrite a US$8 million," a source said.
A shareholder who refused to be named confirmed negotiations with Afrisfresh were concluded.
He said shareholders now await to vote for the rights issue at a planned annual general meeting next week.
The Afrifresh Group is one of South Africa's top producers and exporters of citrus fruit and table grapes. According to the company's website, Afrifresh is an integrated business with interest in farming, packaging, technical assurance, quality control, marketing, exporting and logistics.
The diversified group also owns a wine producing and exporting company, African Pride Wines, food exporting company, Berfin, and raisin producer, Fruits du Sud.
The company was founded in 1992 and owns 17 farming entities, which operate 22 farms and two independent pack houses in South Africa and is partnered with more than 50 growers in various regions. Afrifresh also exports to 54 countries worldwide and has international offices in the Netherlands, Czech Republic, Chile, Spain and China.
Standard Chartered Private Equity last year acquired a 30% holding in the Afrifresh Group, enabling it to dramatically increase its farming asset base and continue its rapid growth.