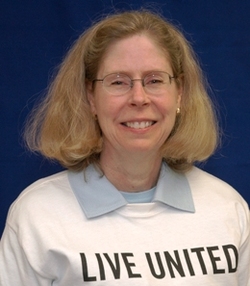 "Much of our time and energy has been directed at countering misrepresentations about why and how we were involved," says Wintersteen
Associated Press | Feb. 11, 2012
ISU pulls out as adviser of ag project in Tanzania
AMES, Iowa (WTW) — Iowa State University is no longer an adviser on an agricultural project in Tanzania led by Iowa-based AgriSol Energy.
The university announced Friday that it has ended its involvement with the project, which includes introducing new crops and farming techniques to underdeveloped regions in Tanzania, The Ames Tribune (
http://bit.ly/xVCa3h
) said.
The plan, which originally included leasing land currently occupied by 160,000 refugees from Burundi, has drawn criticism over the past several months. Some critics called the project a greedy land grab. AgriSol Energy has since withdrawn its plans to proceed on those plots.
Wendy Wintersteen, dean of Iowa State's College of Agriculture and Life Sciences, issued a statement Friday saying the university decided to end its involvement with AgriSol Energy because ISU unofficially withdrew its plans last September to work on education and outreach programs related to AgriSol's project. The university never signed a contract with AgriSol, but individuals from the university had traveled to Tanzania to begin planning outreach programs for small farmers affected by the development.
"We're very sad and disappointed and we understand that Iowa State needs to make its own decision," said Henry Akona, spokesman for AgriSol.
"But personally for me, the point that is getting lost here is exactly what the consulting was. The consulting was HIV, AIDS and malaria prevention. It was food storage. It was how to manage a micro-loan and a checking account. It was how to grow crops in a straight line," Akona said. "It wasn't how to design nuclear missiles. It wasn't how to design bombs."
The media attention, Wintersteen said in the statement, has "not been directed at what originally compelled us to explore program development in Tanzania — the role agricultural education can play in helping small farmers and families struggling against poverty and hunger."