Property observer | 12 December 2011
By Larry Schlesinger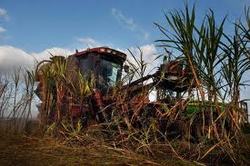 "Mitr Phol is Asia's largest sugar producer and among the six biggest in the world with operations in Thailand, Laos and China." (Photo : Beyond Bric)
The offshore takeover of Australia's sugar cane fields and sugar mills has continued following Thai sugar giant Mitr Phol seeking shareholder approval to take over north Queensland-based MSF Sugar.
The Thai company is seeking to acquire four far north Queensland sugar mills, more than 6,000 hectares of agricultural land and other infrastructure assets owned by MSF Sugar, a company dating back to 1886.
Mitr Phol has today opened its $313 million all-cash takeover offer for acceptance by MSF Sugar shareholders.
Mitr Phol has given shareholders until February 10 to accept its $4.45 per share offer, which has already been unanimously recommended by the directors of MSF Sugar.
To be successful, the bid must be accepted by 50.1% of shares on issue.
The offer is at a 31% premium to the MSF trading price of $3.40, the last trading price before shares were suspended following the takeover bid announcement on November 7. Shares in MSF are currently trading around $4.47.
Earlier this month, Sucrogen, a subsidiary of Singapore-listed agribusiness conglomerate Wilmar International Ltd, obtained creditor approval for its $120 million purchase of Proserpine Sugar Mill.
Sucrogen acquired Proserpine following a five-month battle with Chinese giant COFCO (the China Oil and Food Company).
Aside from its sugar mill holdings at Gordonvale, South Johnstone, Atherton Tablelands and Maryborough, MSF Sugar is a shareholder of Sugar Terminals Australia, the owner of six major port facilities in Queensland.
It sources its cane sugar from a property portfolio of almost 5,500 hectares in the Maryborough district, 60 hectares in the Isis district and 315 hectares in far north Queensland as well as from about 660 independent growers.
It also owns a 174-hectare tract of former cane land known as Mary Harbour located in Maryborough and earmarked for a mixed urban development (subject to planning approval). Other assets include water rights totalling 7,233 megalitres in the Lower Mary Irrigation Scheme and 142 megalitres in the Bundaberg Water Supply Scheme.
MFS Sugar's origins date back to 1886, when The Maryborough Sugar Factory began operations as a juice mill.
Mitr Phol is Asia's largest sugar producer and among the six biggest in the world with operations in Thailand, Laos and China.