Politiken.dk | 7 December 2011

Kapitalfond vil hjælpe afrikanske småbønder
Uddannelse og ny teknologi skal give et boost til afrikansk landbrug, samtidig med at danske jordemødre og socialrådgivere tjener penge til alderdommen.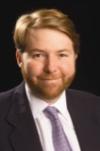 Gary Vaughan-Smith
FARZAM ABOLHOSSEINI
OG NIELS FASTRUP
Sidste år ændrede Christine og hendes families liv sig dramatisk. I 20 år har de ti personer levet af at dyrke et lille stykke jord i Ugandas Kibogaprovins, men så besluttede de nationale skovmyn- digheder at lease den frugtbare jord ud til et engelsk plantageselskab. De lokale småbønder, inklusive Christine, manden og otte børn, blev ganske enkelt fordrevet med magt til fordel for britiske New Forests Company Plantations.
Familiens historie er beskrevet i en dugfrisk rapport fra den britiske ngo Oxfam. Og ifølge rapporten er den langfra enestående. I takt med at udenlandske kapitalfonde og investorer i massivt omfang er begyndt at opkøbe den lokale landbrugsjord, er en række fattige afrikanere blevet smidt væk fra det land, deres familier har levet af at dyrke.
Oxfams undersøgelser beretter om eksempler på jordovertagelser, hvor helt op mod 20.000 personer er blevet fordrevet på én gang.
Det er dermed et risikofyldt område, PensionDanmark og PKA har begivet sig ind i. Sammen med en række andre internationale investorer har de to danske pensionskasser givet tilsagn til opkøb og investering af landbrug i landene Uganda, Tanzania, Zambia, Malawi og Mozambique. I alt vil de to pensionskasser investere for omkring 1 milliard kroner via ka- pitalfonden Silverland Fund, der har specialiseret sig i afrikansk landbrug.
Flest penge i lokalt salg
Pensionskasserne har i forbindelse med investeringen fremhævet, at økonomien i de fem afrikanske lande er blandt de hurtigst voksende i verden. Planen er, at langt den største del af afgrøderne skal sælges i de lande, de er produceret.
»Sojabønner, hvede og majs har stor efterspørgsel i disse lande og er en mangelvare. Lige nu importerer landene produkterne, så de nuværende priser er højere end i Danmark og USA. Hvis du kan producere et ton hvede i Zambia og sælge det samme sted, vil du tjene 420 dollar per ton. I USA kan du kun tjene 230 dollar per ton«, oplyser Gary Vaughan-Smith, ledende partner i Silverland Fund.
Danske pensionsopsparere har ingen grund til at frygte, at deres penge vil være med til at fordrive fattige afrikanere fra deres jord, lyder påstanden fra Gary Vaughan-Smith.
»Når vi investerer, køber vi fra de private sælgere og går uden om regeringerne. Vi er meget opmærksomme på at handle etisk korrekt og har også et stort ansvar for socialt engagement. Investeringen inkluderer også samarbejde med landmændene. Vi vil tilbyde vor viden og hjælpe dem til større gevinst af deres arbejde. Vi satser på at tredoble småbøndernes produktivitet«, siger han.
Gary Vaughan-Smith gør dog opmærksom på, at trods det sociale ansvar har investeringen især til formål at skaffe pensionskasserne overskud.
»Det er en investering og ikke kun bistand. Projektet er tænkt meget langsigtet, og vi tror på, at gevinsten i landbrug vil stige de kommende år. I og med at Afrika er et uudviklet område, er prisen for at købe sig ind på markedet lavere end andre steder. Derfor er der også mulighed for overskud«, pointerer han.
Blandt de produkter, som er i spil til at blive eksporteret, nævner han kaffe.
Afrika uberørt af krisen
Siden 2001 er tæt ved 227 millioner hektar land i udviklingslande blevet solgt til in- vestorer fra Vesten. Det svarer til størrelsen af Vesteuropa.
Og opkøbene fortsætter tilsyneladende med uformindsket styrke, for mens den finansielle krise ra- ser i Vesten, ser de fem lande i Afrika ud til at nyde godt Det er en af en årlig vækst på investering mellem 6,5 og 8 og ikke kun procent siden bistand 2006.
»Priserne på fødevarer vil stige med 5 procent om året i de kommende årtier, og den afrikanske investering er immun over for, om Italien, Grækenland eller andre etablerede lande får dårligere økonomi, fordi væksten først nu er begyndt i Afrika«, siger Gary Vaughan- Smith.
Den britiske ngo Oxfam deler ikke kapitalfondens optimisme.
»Investeringer kan forbedre folks liv og skaffe arbejdspladser, service og infrastruktur«, skriver Oxfam ganske vist i rapporten. Men det er en mulighed, ngo'en ikke tror vil ske i dette tilfælde. I stedet kalder ngo'en det »omvendt udvikling«.
»Den nye bølge af landhandler er ikke de nye investeringer inden for kontinen- tets landbrug, som millioner venter på. Det er de fattigste, der rammes hårdest, når konkurrencen om jorden intensive- res. Vores undersøgelse viser, at lokalbefolkningen alt for ofte taber til de lokale eliter og de udenlandske investorer«, skriver Oxfam.
Silverland Fund forsvarer investerin- gen i det afrikanske landbrug med, at det kan sætte endnu mere skub i den vækst, der allerede er der.
»I et land som Zambia er den gennem- snitlige indkomst steget med 7 til 7,5 procent det seneste år. Og i det seneste årti er den steget med 6 procent. Når en økonomi begynder at gå så godt, som den gør i Zambia i øjeblikket, begynder deres spise- vaner også at ændre sig«, siger Gary Vaughan-Smith.
»Vi er overbevist om, at det er en win- win-situation for alle parter«, siger han.
Oxfam opfordrer udenlandske investorer til at respektere eksisterede landrettigheder, samt at alle handler foregår frivilligt og på et informeret grundlag, så især lokalbefolkningen er fuldt ud klar over, hvad for eksempel en afståelse af retten til at bruge et stykke jord indebærer.