CDC Press Release | 3 October 2011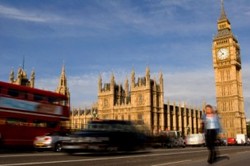 The Silverlands Fund is managed by UK-based
SilverStreet Capital
, a UK-based financial firm established to invest in large-scale farming operations in Malawi, Mozambique, South Africa, Tanzania, Uganda, and Zambia. SilverStreet says it will "target prime farmlands only". Aside from the CDC, the
Silverlands Fund
has also received investment from
Denmark's PKA
pension fund (€33.5m) and the US
Overseas Private Investment Corporation
(US$150m). "Buying land in Africa is very inefficient,"
says SilverStreet's Chief Investment Officer Gary Vaughan-Smith
. "There is no way to go into a central database and see which farms are for sale, and for what price — you have to have a very good network of contacts in the country and an ability to source potential acquisitions."
New CDC investment to support African agribusiness
-US$20m commitment will raise food production and strengthen farming sector -
Farming and agribusiness in sub-Saharan Africa will receive a significant boost as CDC, the UK's development finance institution, today announced a US$20m investment in the sector. CDC's investment will back farming businesses in Zambia, Tanzania, Malawi, Mozambique and Uganda and help them expand agricultural production and improve food security in the region.
CDC, which invests in promising businesses in Africa and South Asia, is committing US$20m to the Silverlands Fund, an investment fund which will go on to provide capital and expertise to locally-run, commercial farms which often struggle to raise the necessary backing to help them grow.
The Silverlands fund will largely invest in primary agriculture by targeting farms producing crops such as grains, soya, fruits, vegetables, sugar, tea, and coffee. Capital will also go into the processing and marketing of produce as well as into businesses making agricultural machinery and equipment.
The fund also operates a pioneering scheme which supports local small-scale farmers by linking them up to the operations of Silverland's bigger farms giving them access to larger markets, as well as seed and fertilizer, education and technical assistance.
Rod Evison, CDC's Acting CEO and Managing Director, Africa who accompanied the UK Prime Minister, David Cameron on his recent visit to Africa said:
"CDC is committed to supporting agribusiness in Africa and our US$20m investment will add to the essential flow of capital going to the sector. Increasing financing for farms and making the commercial agribusiness sector more efficient are vital if African countries are to increase food production and move away from being net importers of staple foods.
"While global demand for food rises, the amount of agricultural land in production in Africa has barely increased since the mid-1960s. Silverlands is dedicated to investing with world class social and environmental standards and I'm confident that CDC's support for the fund will help attract other investors."
UK Secretary of State for International Development, Andrew Mitchell said: "I welcome this new investment. The private sector has a key role to play in boosting the efficiency of Africa's agriculture. And what is more, as farmers increase their productivity they strengthen their countries' ability to withstand future droughts."
The Silverlands fund, which is managed by SilverStreet Capital LLP, is aiming to raise a total of US$300 million for investment in up to 15 agribusinesses across the main fertile growing areas of Central and Southern Africa. The fund, which is one of only a tiny number of private equity fund investing in African agribusiness, has attracted backing from other development finance institutions such as Finnfund, as well as large European pension funds.
While the main investment focus of the fund will be on primary farming, CDC's capital may also back businesses that process and market farm produce; provide farming services and equipment and offer agricultural financial services in order to support the wider agricultural sector.
Rod Evison added:
"For countries in Central and Southern Africa it is often possible with the help of better irrigation to have two crops a season. We're encouraged that Silverlands will focus on improving irrigation systems which will mean higher yields and will provide insurance against drought."
The fund already engages with local smallholders as well as farming communities and its investments will follow the UN Global Compact Guidelines on ethical employment practices, positive social impact and environmental sensitivity. Conservation farming practices will be promoted, including no-tillage methods which allow for less use of fertilizers and fuel.
Silverlands is also pioneering an innovative new way of supporting cooperation between neighbouring small-scale farmers and existing large, commercial farms. Commercial farms will function as hubs where local small- scale farmers can receive crop fertilizers, education, technical assistance, and compensation for their harvest. The fund's goal is to reach 100,000 small farmers in each country of operation over ten years, which would lead to an estimated increase in total food production of 2.8 million tons per year.
ENDS
Rhyddid Carter, Communications Manager
T: +44 (0)20 7963 4741 /
[email protected]
Edgar Buckley, Head of Marketing and Public Engagement
T: +44 (0)20 7963 4734 /
[email protected]
About CDC
• CDC is the UK government-owned development finance institution that uses its own balance sheet to invest in the emerging markets of south Asia and sub-Saharan Africa. It has net assets of £2.8bn.
• CDC's objective is to foster growth in sustainable businesses thereby helping to raise living standards in developing countries.
• From 2004 – 2010 CDC operated primarily as a fund-of-funds investment model investing in companies through intermediary fund managers.
• In 2011 CDC announced a high-level new business plan, with a geographic remit focused on low income and lower-middle income countries in sub- Saharan Africa and South Asia. As well as acting as a fund-of-funds investor CDC will now also provide debt and direct investment to businesses in these regions.
For further information please see www.cdcgroup.com