Times of India | 13 September 2011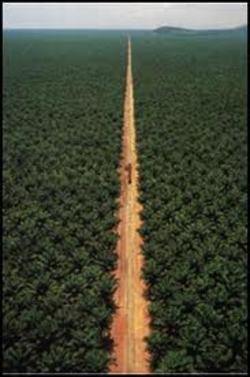 KS Oils
recently acquired 56,000 ha of land for palm oil production in Indonesia. Investors like New Silk Route, Baring Asia and C. Sivasankaran hold over a 25% stake in the company.
Boby Kurian & Namrata Singh
MUMBAI: The world's largest commodities trader Glencore International AG is evaluating a bid for the distressed
KS Oils
, a leading domestic edible oil firm, as the Swiss behemoth joins other multinational peers in chasing India's agri processing story, said two separate sources briefed on the matter.
The $145-billion Glencore wants to own assets in the country's agricultural commodities sector after its record initial public offering (IPO) in London earlier this year. The promoters of KS Oils have asked investment bankers to fetch a strategic buyer after their pledged shares were sold and the company's share price tanked last month. The development comes at a time when US agri commodities giants Archer Daniels Midland (ADM) and Cargill have ramped up presence in the local edible oil market through a slew of acquisitions. The food processing biggies have scaled up the edible oil play with protein and meat consumption globally. Improving food consumption in China and India too perked up interest in staple commodities with MNCs wanting to own asserts for better control over sourcing.
Glencore, which raised $10 billion in the largest ever London IPO, is studying a potential share purchase deal in KS Oils, said a senior Glencore executive. "We have been approached by bankers and are evaluating it. But we are still to react to the proposal officially," he added, when contacted. A Glencore International spokesperson said the company would not comment on speculation as a matter of policy. A KS Oils official said this was market speculation and declined to comment.
The debt laden KS Oils, in which Citigroup Venture Capital International and New Silk Route Private Equity are investors, saw its share price plunge almost 80% and several senior executives quit in recent months. The promoters, who are seen holding about 31% stake, had pledged shares to raise funds for scaling up trading in mustard seeds in which KS Oils is the largest player in India.
KS Oils had revenue in excess of Rs 4,600 crore, or $1 billion, in last fiscal and owns popular brands such as Kalash, Double Sher and KS Gold. The company could not be reached for immediate comments. KS Oils shares ended at Rs 11.04, down 0.27%, in a falling Mumbai market pegging its market capitalization at Rs 469 crore. Recent media reports said KS Oils had mandated Bank of America Merrill Lynch and PwC for a share sale, which is complicated by the falling share price and substantial debts sitting on the books.
India's annual edible oil consumption is estimated at 15 million tons-valued at Rs 75,000 crore-and growing at 5 to 7%. The branded segment accounts for just under 20% of the overall consumption but growing robust double digits. The domestic per capita consumption is estimated at 13 kg which is much below China's 23 kg. Soyabean and palm oil takes a large share of the domestic edible oil consumption even though mustard oil has gained traction in recent past. Mining and commodities conglomerate Glencore has almost 10% share of the world's tradeable grain market and over 3% share of the oil market. Its interests in the tradeable metals are significant with 60% share of zinc and about 50% of the copper markets.
Goldman fund picks KS shares: A Goldman Sachs fund -- Goldman Sachs Investments Mauritius I -- has picked up 21.46 lakh shares of KS Oils through bulk deals on Monday at Rs 10.92 a share.