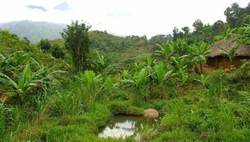 "The land does not only belong to us but also to our future generations."
The Guardian | 1st August 2011
Govt cautioned against giving foreigners large pieces of land
By Devota Mwachang`a
Sokoine University of Agriculture (SUA) senior lecturer Dr Damian Gabagambi has cautioned the government against giving foreigners large pieces of land, saying it would create conflicts in the future.
Presenting a paper entitled 'Agricultural budgeting in Tanzania: does it work for small holders?' in Dar es Salaam on Friday during breakfast debate organised by the Policy Forum, Dr Gabagambi said the current trend through 'Kilimo Kwanza' which permitted people to own large portions of land would later on result in unnecessary conflicts.
"This notion of saying that we have enough land is untrue, as the land we have now does not only belongs to us but also to our future generations. With the current trend of giving foreign investors large pieces of land, the future generations will not have any left for them," he said.
Dr Gabagambi said what the government needed was to survey land and use it well for specific activities like cash and food crop farming, manufacturing, construction, residential and other activities. He explained that surveying land was of great importance but land allocation should take into consideration national interests – largely being protection of the welfare of Tanzanians.
He, however, backed the government for attracting foreign investors but said they should be given certain conditions to enter into partnerships with smallholder farmers.
The SUA don said if what he proposed was not possible, then foreign investors could be invited to invest in the agro-processing industry and leave farming to smallholder farmers.