Korea Times | 19 July 2011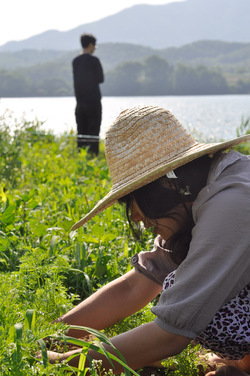 Korean firms are going abroad in search of cheap arable land, but the country's high import tariffs virtually prevent them from bringing their farm produce here, a report said Tuesday.
Currently, there are 73 South Korean companies farming on a little over 23,000 hectares of land in 18 countries, including China and the Philippines, according to the report by a think tank run by the National Agricultural Cooperative Federation, known as Nonghyup.
Out of the total, 18 companies receiving government funds for overseas farming are now producing some 44,000 tons of grains in the countries that also include Brazil, Cambodia, Indonesia and Kyrgyzstan.
However, most of the produce from the overseas farms are either sold in their host nation or shipped to a third country as South Korea's import tariffs, as high as 500 percent, deter South Korean producers from bringing their goods here, according to the report.
"As of the end of last year, the country ranked 29th out of 31 OECD (Organization for Economic Cooperation and Development) nations in terms of the self-sufficiency rate of major grains," it said.
"The country needs long-term plans to develop overseas farms given rising global prices of grains and the country's import-dependent grain market." (Yonhap)