Land Union of Ukraine | 18 July 2011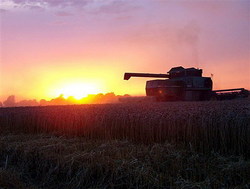 This year the Ukrainian government has made significant progress in moving the land reform program forward. The main idea of this reform is to abolish the moratorium for selling agricultural land in Ukraine.
The chairman of the Verkhovna rada of Ukraine Volodymyr Lytvyn is convinced, that with passing a fundamental law On Land Market, in Ukraine will be formed the normal and civilized land market.
Also Volodymyr Lytvyn positively estimates the Law on Land Cadastre. He is sure that this law will show the transparent picture of that, who owns the land in Ukraine.