I&PE | 21 June 2011
by Rachel Fixsen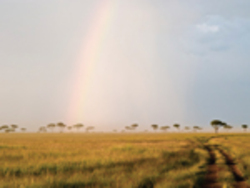 More and more pension funds, such as PKA, are investing in farmland. (Photo : I&PE)
DENMARK – Denmark's PKA has invested DKK250m (€33.5m) in African agriculture as the first step in a broadening of its investment focus in response to rising global demand for farming products.
The sum has been invested via the Silverland private equity fund, the pension fund administration group said. Henrik Staugaard Johansen, portfolio manager at PKA said it has earmarked DKK1.3bn for investments in agriculture, of which the Silverland investment is the first step.
It also said the investment cemented its focus on the African continent, adding to existing investments in microloans in Kenya and forestry in Uganda and Mozambique, as well as involvement in a private equity fund and an emerging markets fund with a focus on Africa.
PKA managing director Peter Damgaard Jensen, said: "As an investor, certain parts of the African continent are particularly interesting because of the very high growth rates experienced.
"Africa is developing rapidly and on its way to becoming the next centre of global growth. So we see a clear opportunity to combine the goal of gaining a good return for our members and making a positive difference by creating development in the areas we are investing in."
The fund will support surrounding small landowners in selling their crops for better prices, as well as by teaching them how they can improve their profits by, for example, sowing and harvesting at the right times, Damgaard Jensen said.
In other news, PFA Pension is buying a fifth share in the huge property development project in Copenhagen on the site of the former Carlsberg brewery – Carlsberg Byen.
The DKK284bn Danish commercial pension fund said it was buying the 19.9% stake from Carlsberg, which will remain as a 25% co-owner along with Realdania, also with 25%.
The purchase is contingent on the conclusion of talks with investors over the remaining 30%, PFA Pension said. It did not give a price for the deal.
Carlsberg Byen (Carlsberg Town) is the former brewery district in Valby in Copenhagen, which housed the Carlsberg company since 1847. Most of the company's production was moved to Fredericia in 2008.
Carlsberg Byen covers more than 567,000 square meters, and the development is expected to take more than 20 years, with development activities spread over the period. Carlsberg will remain as landlord, with research and visitor activities staying in Valby.
Michael Willumsen, director of PFA Ejendomme, said: "It is important for PFA to contribute to the continued development of the Copenhagen area, where we see good investment opportunities.
"Up to now, we have mostly invested in offices and commercial property. Carlsberg Byen creates a unique opportunity as a result of the rapid development in Copenhagen, which has seen annual population growth of almost 10,000 in the last few years.
"In all likelihood, this development will continue and increase demand for residential property, which will make up a large part of the development project."
At the end of 2010, the PFA group had investments of DKK14.3bn in property and property funds in Denmark and abroad.