CNN | 12 June 2011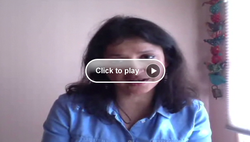 (CNN) -- A new report published this week claims farmers in Africa are being driven off their traditional lands to make way for vast new industrial farming projects backed by European hedge funds seeking profits and foreign countries looking for cheap food.
(View video here)
But some firms named in the study are hitting back, saying they are providing desperately needed jobs and cash to impoverished regions on the continent.
The Oakland Institute, a left-leaning social development think tank, says investors have bought up nearly 60 million hectares (148 million acres) since the financial crash in 2009 -- land equal to the size of France, in what it calls a "land grab" in Africa.
"The same financial firms that drove us into a global recession by inflating the real estate bubble through risky financial maneuvers are now doing the same with the world's food supply," said Anuradha Mittal, executive director of the Oakland Institute.
"It's kind of shameful that while we in the Western world paint Africa as a basket case -- we talk about its hunger, we talk about its corruption -- but we are responsible for trying to steal the land and turn it into a breadbasket for the North" Mittal said, referring to developed economies.
The report, "Understanding Land Investment Deals in Africa," focuses on seven African nations and claims to uncover a tangled web of deals being obscured by shell companies and governments.
It concludes that the alleged "land grab" is leading to the potential displacement of hundreds of thousands of farmers, often in deals with far-off government bureaucrats or naive local tribal chiefs.
"We're told over and over that the key to development is by helping small farmers," Mittal told CNN. "But instead, in this rush for mechanized farming, for growing bio-fuels, for growing grains for export, we seem willing to sacrifice women farmers and indigenous communities with no solutions for what happens later to them in Africa."
The study by the California-based group pins much of the blame on London-based Emergent Asset Management, which runs one of Africa's largest land acquisition funds, and is headed by former JP Morgan and Goldman Sachs currency traders and investment bankers.
European and U.S. agribusinesses are singled out for buying hundreds of thousands of hectares for future biofuel development.
And the report says the current rush for cheap land is also backed by China, Libya and other Mideast and Asian investors looking for ways to secure food sources and farming for their growing populations.
But Mittal says she was most surprised to discover deals by U.S. universities that she claims are investing in deals set up by hedge funds buying up some of the continent's best farmland on promises of annual returns of 25% or more.
Universities such as Harvard "have chosen to go ahead just so they can see their endowments grow," Mittal said. She called on university backers to honor goals of socially responsible investing and to hold back money in a campaign similar to the one that helped bring down apartheid in South Africa.
"It's time to get out of these funds and invest in ways that build communities and don't devastate them," she said.
Some of the companies and investors named in the report are disputing the claims.
"The allegations set out in the Oakland Report are grossly inaccurate," wrote Emergent's CEO Susan Payne in a statement e-mailed to CNN. "We are consulting our lawyers and will be issuing a full statement rebutting the allegations."
A spokesman for Harvard said he was unable to find any direct documentation for the claims in the study, and was seeking clarification for any involvement on its part from the firm that handles its endowment.
The report essentially says investors are being promised cheap land with no questions asked while the hedge fund buyers are searching for ways to displace traditional farms that often have no clear formal ownership for small fees and promises of employment.
The study's authors say that land in the war-torn Sierra Leone sometimes leased for as little as $2 per hectare.
"Foreign investors often employ local 'agents' or 'coordinators' to identify land for lease and negotiate leases with local communities, chiefs and landowners," the report charges.
"There is evidence that these 'agents' take unfair advantage of local traditions, perceptions and vulnerabilities in order to convince local populations that they will benefit from the lease deals, while refraining from discussing potential risks such as loss of farmland or negative environmental impacts," the report says.
Mittal pointed to Zambia, where she claims that 94% of the country's land is held informally through customary rights, and where land use and ownership must be negotiated with local chiefs.
"I was told that you would go with a bottle of Johnnie Walker, sit on the ground with him and clap three times and make your offering of whiskey," Mittal told CNN. "Then you have secured the title to the land with no problem."
The study also points to programs in Ethiopia where hundreds of thousands are being driven off their traditional lands and placed in new government-planned villages, while foreign investors move in to start new export-driven farms.
"We have seen cases of speculators taking over agricultural land while small farmers, viewed as 'squatters,' are forcibly removed with no compensation," Frederic Mousseau, policy director at the Oakland Institute, said in a press release.
"This is creating insecurity in the global food system that could be a much bigger threat to global security than terrorism," Mousseau added. "The majority of the world's poor still depend on small farms for their livelihoods, and speculators are taking these away while promising progress that never happens."
However, one investor group tied to Emergent in South Africa says that the projects it backs are boosting incomes and market access in places once totally cut off from anything beyond growing enough food for themselves.
"We've really created something out of nothing in Africa," said Anthony Poorter, Africa director for EmVest Asset Management. "There are no shady deals."
He pointed to three land projects his firm backs in Mozambique, including a $12 million, 1,000-hectare farm (2,471 acres) that employs 350 people and provides rising income to the surrounding area.
"Our projects in Mozambique have caused a real boost to the income of local communities," Poorter said, pointing out EmVest tries to source as much of its labor and supplies locally as possible.
"The GDP of Matuba village has risen significantly and we are the biggest employer."
Poorter summed it up by saying, "We have people lining up for jobs every day, so it can't be that bad a place to work."