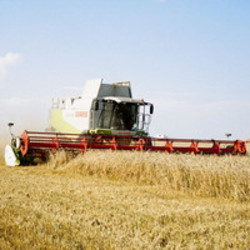 "We looked about a year ago ... about a deal together in farming in Australia," says Mohamed al-Husseiny, Aabar chief executive, about partnering with Glencore to buy assets.
Financial Times | 7 June 2011

By Javier Blas in London

Aabar is eyeing joint investments with Glencore as the multibillion-dollar Abu Dhabi sovereign wealth fund seeks to deepen its relationship with the world's largest commodities trader.

Aabar became the largest non-employee shareholder in Glencore after the trader's $10bn flotation last month in London, owning a 1.4 per cent stake worth $850m.

Mohamed al-Husseiny, Aabar chief executive, said the investment was part of a strategy similar to one that the sovereign wealth fund has followed with Daimler, the German car manufacturer in which it owns a 9 per cent stake. Besides the shareholding, Aabar and Daimler have partnered in other ventures, including the Formula 1 racing team, truck production in Algeria and electric vehicles.

"I foresee Aabar and Glencore partnering to buy assets together," Mr al-Husseiny said, specifically mentioning opportunities in agriculture as well as oil and natural gas. He added that Glencore and Aabar had already explored joint investment opportunities before the trading house launched its initial public offering. "We looked about a year ago ... about a deal together in farming in Australia," he said.

Aabar is not looking at any "specific project right now" for a joint investment, he explained, but added he was willing to listen to Ivan Glasenberg, Glencore's chief executive. "If the opportunity is attractive, we could look at joint investments in the area of $1bn to $2bn," he said.

Mr al-Husseiny said he was "bullish" on the overall commodities market and on Glencore.

The trading house is having a rocky debut, falling below its IPO price of 530p. On Monday its shares rose after Deutsche Bank told clients to buy, forecasting fair value at 650p. The bank said Glencore was "undervalued and misunderstood", adding the market was wrong to price the trading company as a miner. "We believe the stock will re-rate as the market gains more confidence in the sustainability of this business," it said. Glencore shares rose 2.6 per cent to 518p.

The focus of Aabar on farming investments comes as Gulf nations, including Abu Dhabi, plan billions of dollars of investments in global food supply and infrastructure as they guard against price shocks and supply shortages in core resources. Food security has risen to the top of the agenda in the Middle East and north Africa – the world's biggest importer of cereals – following the food crisis of 2007-2008.