GRAIN | 7 June 2011 | Español | Português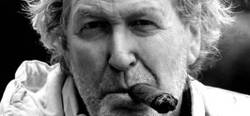 Robert Louis-Dreyfus, former CEO of the Louis-Dreyfus Group, died in 2009, leaving the reins over the family fortune to his widow Margarita Louis-Dreyfus.
The World Bank appears set to inject $30 million into a fund that buys farmland in Latin America on behalf of some of the world's wealthiest people. On June 10, 2011, the board of the World Bank's International Finance Corporation is scheduled to decide on whether to offer a critical loan to Calyx Agro Ltd that will enable the company to significantly expand its farmland holdings in Brazil, Argentina, Uruguay and Paraguay.

Calyx Agro was established in Argentina by Louis Dreyfus Commodities in 2007 as a vehicle for farmland acquisition in southern Latin America. Louis Dreyfus is owned by the Louis-Dreyfus family in France and is one of the world's largest traders of agriculture commodities.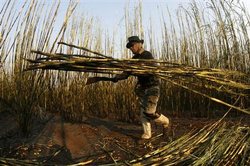 The CEO of Calyx Agro, Axel Hinsch,
describes
his fund as "a vehicle that allows investors to participate in the South American land play." (Above: worker cutting sugar cane in Brazil.)
In 2008, Louis Dreyfus opened the fund to other investors. One of the first big players to come on board was http://www.blackseagrain.net/agonews/12661">AIG Investments, which made a $65 million investment in Calyx Agro that year. At the time, it was the asset management arm of insurance company American International Group (AIG). But when AIG nearly collapsed as a result of its involvement in the US sub-prime scandal, the company was forced to sell its investment arm to Hong Kong billionaire Richard Li's Pacific Century Group. AIG Investments was renamed PineBridge Investments.in 2010 and its investments in Calyx Agro were maintained.

According to a 2008 report from Brazil's Conselho Administrativo de Defesa Econômica, the other major investors in Calyx Agro are:

- TRG Management, a New York hedge fund operated by The Rohatyn Group, which was founded by ex-JPMorgan & Co. bankers in 2003 to invest in emerging markets;
-Worldstar Ltd, a subsidiary of Said Holdings, which is an investment holding company, incorporated in Bermuda, that belongs to Wafic Saïd, a Syrian-Saudi businessmen living in Monaco and Paris who is a close friend of the Saudi Royal Family;
- Pictet Private Equity Investors, a private invesment company based in Switzerland; and
- Solvia Investment Management, an investment vehicle for the London-based investment fund Oslow Capital Management.

IFC documents indicate that IFC is considering providing Calyx Agro with a loan of up to $30 million. But the significance of IFC's involvement goes well beyond cash. The IFC says it "will be the first financier to provide Calyx long-term financing, without which the Company may have to reduce its expansion plans" and it acknowledges that its "Stamp of Approval" will help Calyx Agro if it pursues an initial public offering on a stock exchange.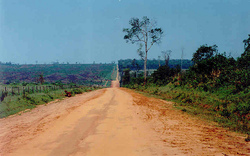 Deforestation in Caazapa, Paraguay. Calyx Agro operates a 2,800 ha farm in the area. (Photo:
Alex Noce)
The IFC's social and environmental assessment of Calyx Agro can be viewed on the IFC website. IFC's loan is conditional on the company's development and implementation of a formal environmentl and social assessment process for its operations, that will cover issues such as workign conditions, pollution prevention and community engagement. None of the measures outlined by IFC, however, will have any significant impact on the company's basic model of operation: which is to use contractors to convert the farmlands that it acquires into large-scale, industrial soybean, sugar and maize plantations producing primarily for export. The devastating impacts that such farms have had on people and the environment in Latin America are well documented.

The IFC loan, if it goes through, will provide yet another example of the World Bank's key role in supporting the global farmland grab. This loan to Calyx Agro, a company mandated to buy-up farmland in Latin America for wealthy foreign investors, will facilitate a large-scale expansion of the funds land holdings. At a time when social movements in Latin America are calling for a stop to the "farmland grab" and where many of the region's governments are pursuing measures to restrict foreign investment in their farmland, it is outrageous for a multilateral institution like the World Bank to be offering direct support to one of the world's leading land grabbers.