Rural News | 17 May 2011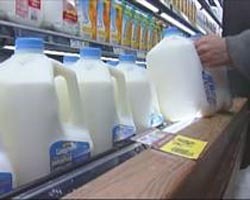 MORE SOUTHLAND land has been sold to overseas investors in the past year than at any other time during the past six years.

An increasing number of overseas buyers are snapping up farms in the far south, with one German investment company now having interests in over 1500ha in the province.

Overseas Investment Office (OIO) figures show 2744ha sold to 13 applicants in the year to March 31, more than twice the average of six applications totalling around 1200ha/year since 2005.

"The OIO does not know whether the increase in application numbers has any relationship to rural land prices remaining relatively low," Overseas Investment Office manager Annelies McClure told Rural News.

In March, German investment management company Aquila AgrarInvest received OIO consent to purchase another two farms in Southland. The group has spent $46 million buying eight farms in the province during the past year, which it intends to run as four separate dairy operations.

Ms McClure says because of the size of the group's investment future purchases will be subject to new controls, introduced in January 2011. These include allowing government ministers to consider whether New Zealand's economic interests are adequately safeguarded by the investment.

Aquila AgrarInvest manages funds for up to 1000 German investors and uses New Zealand syndicate farm investment company MyFarm to manage its Southland operations. MyFarm spokesperson Sarah McVerry says the purchases will bring substantial economic benefits to the province.

"These approvals have resulted in more than $6.4 million in capital development expenditure this year, including construction of two new dairy sheds, three new houses, plus investment in re-grassing, drainage, lanes, and fencing."

She couldn't say whether Aquila wanted to buy more farms.

"Southland is increasingly recognised as one of New Zealand's leading dairy regions because of its reliable climate and quality land that supports milk (protein) production based on pasture."

Federated Farmers President Don Nicholson says while the sentiment of the New Zealand public is quite negative towards overseas investment, people need to understand its significance.

He says most foreign-owned farms are employing New Zealanders and paying taxes.

"If they're doing that – what's the issue? They can't take the land away."