Economist Intelligence Unit | 22 March 2011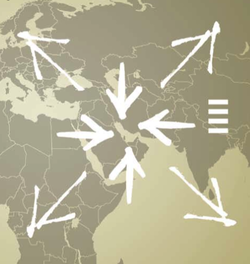 According to the chairman and managing director of Qatar's Hassad Foods, Nasser al-Hajri, the company spent around US$700m in 2010 to acquire farmland across the world, with Brazil targeted for the production of poultry, beef, sugar and grain production, Argentina for grain and Uruguay for rice, grain and meat, says the report from teh Economist Intelligence Unit.
Sustained economic growth in the Gulf Cooperation Council (GCC) countries, buoyed by government spending, has provoked intense interest in the region. The traditional trading partners—Western Europe, North America and the wider OECD—maintain strong relationships with the GCC, but the emergence of newly dynamic, high-growth economies in Asia and other parts of the developing world is producing new opportunities. It looks likely that emerging-market economies will enjoy an increasing share of the spoils.
GCC trade and investment flows: The emerging-market surge is an Economist Intelligence Unit report that explores the changing and growing economic relationships between the GCC and emerging markets. It lays out the key findings of extensive research into trade and investment flows between the GCC and different emerging-market regions: Asia; Africa; the Middle East; Latin America; and Eastern Europe/CIS. It also discusses the implications of the burgeoning interest in emerging markets for the region's traditional economic partners in the OECD. The research has been sponsored by Falcon and Associates, a Dubai-based company.
Download the briefing paper GCC trade and investment flows: The emerging-market surge free of charge [PDF 6,180 KB].