Zawya | 8 March 2011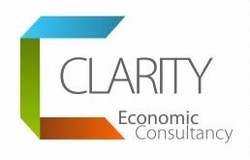 Abu Dhabi- 08 March, 2011 - Clarity, a new Abu Dhabi-based financial consulting firm focusing on advisory and investment in food, water and energy, announced today its first food project in Macedonia. The project involves commercial scale production of apples, as well as trading in other fruits, with wholly-owned operational facilities such as cold stores, packing and grading facilities.

Supported by Al-Otaiba Group, Clarity's business will be Shari'ah compliant and will look at helping companies, individuals, and even governments in the region, as they deal with increasing demand, limited supply and rising prices.

Working with select investors from the region who share a similar view on the importance and potential for investment in the three target sectors, the Macedonian project has already secured UAE investors, including Clarity.

Nicholas Lodge, Managing Partner of Clarity, said: "Agriculture has truly become an asset class, with many funds and high profile, successful investors already active in it across the globe".

"I am delighted to have this agricultural investment as the inaugural deal for our Firm. This comes in response to the need for food security in the Gulf region and the increasing demand for food globally. The Macedonia venture will capitalise on this current trend and the opportunities that the country offers in this sector."
In addition to its climate, Macedonia provides a stable investment environment and strong legal system. The country, which boasts a good quality and value workforce, is on its way to join the European Union. Also, investments in agriculture in general look positive over the medium to long-term. Food prices are expected to steadily rise over the next decades, with global population growth to eight billion from the current 6.5 billion.

In Macedonia, Clarity has secured apple orchards and created a complete value chain for the project, from farmland and government support on local and national levels to logistics and distribution networks. It has landed wholesale and retail distributors for the produce both in Europe and the UAE. The company will start supplying supermarket chains in Germany, a country which has one the most expensive farmlands, as early as the end of the year.

Nicholas Lodge added that the agricultural logistics industry in general is still largely underdeveloped and bringing efficiency to this part of the business will go a long way when it comes to the bottom line and eventually the return on investments (ROI).

"Clarity brings a combination of on-the-ground know-how and connections, as well as agricultural and horticultural expertise, combined with market access and knowledge and existing relationships in the wholesale fruit and vegetable industry. The company can arrange everything from the land, crop, management and eventual sale of the produce," he explained.
Investments in Macedonia to date have reached €1.5 million (AED 7.8 million). When fully developed, the project will have cost around €5 million (AED 24 million) to produce 4,500 tonnes of fruit from 30 hectares of orchards and other growers, and is expected to generate excellent returns for investors.

"We have had fantastic initial response from the wholesale and retail markets, have already been approached by a number of customers," added Lodge.

Mr Lodge envisages an ethical and social element to all of Clarity's investments. "We want our investments to be profitable, but also we want them to adhere to certain self-imposed guidelines for responsible investments. We will be creating jobs and transferring knowledge, technology and skills while producing food. We will look to train farmers from the countries we invest in to help them get more out of their land and to improve the quality of their produce and the prices they receive."

The company is currently looking at concluding another deal in Africa for local and regional investors and is working on a project in the region for a local client to supply hydroponic produce (this is grown in water and nutrients) locally. It is also looking at other opportunities on behalf of regional investors for large scale production of crops such as wheat, soy, potatoes, onions and carrots in areas such as Africa, Eastern Europe and the Balkans.

-Ends-

Issued by Borouj Consulting on behalf Clarity. For more information, please contact: Randa Mazzawi at Tel: +9714 3403005, e-mail: [email protected] or Riham Osama at Tel: +971 50 5529872, e-mail: [email protected]