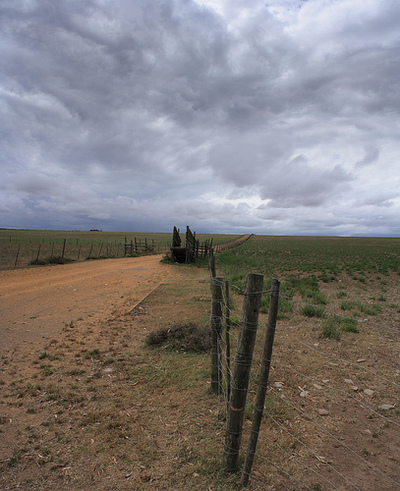 Times Live | Jan 12, 2011
By Brendan Boyle - PoliticsLIVE
Nehawu, the powerful union representing education and health workers, wants President Jacob Zuma to ban or at least limit foreign land ownership in South Africa.

Accusing the government of ambiguity on rural development, the union urged Zuma in a statement today to take on white land owners and speed up land reform.

"Nehawu is calling on government and President J.G. Zuma to show courage and decisive leadership by limiting or banning foreign land ownership in South Africa," the union said.

Citing unfair distribution of land ownership as a major consequences of apartheid, the union said the government had managed to redistribute only 6% of the land.

"Our government has been held to ransom by white landowners and political parties whose narrow vision for this country is still blurred racial prejudice and economic self-interest. The opposition to the concept of expropriation even if it is done within the ambit of the law proves that current landowners would prefer that land reform and restitution be deferred indefinitely," Nehawu said.

Zuma said in his speech marking the ANC's 99th birthday at the weekend that the system of land tenure for foreigners would be revised.

"In order to have more land available for land reform and restitution, government is looking at three forms of land holding. These are that state land that can only be held through leasehold; freehold with limited extent on private land and foreigners will be allowed to lease land but ownership will revert to South Africans," he said.

The government commissioned a study under former president Thabo Mbeki to find out how much land foreigners actually own in South Africa, but no clear figure has been reported. The study did, however, recommend some conditions for foreigners to own land, including a commitment to invest in the country.

Gugile Nkwinti, the minister of land and rural development, is piloting a green paper through the cabinet which is likely to propose sweeping changes in the forms of land ownership available to foreigners.

The policy paper will be used to drive public debate on how to handle land tenure in South Africa.

Nehawu said foreigners were causing South Africans to go to bed hungry, an assertion which has not been support5ed by any research so far.

"We find it unacceptable that in a country with vast tracts of arable land there are people who are malnourished, go to bed hungry and we experience a food crisis. Hunger is a social phenomenon that is exacerbated in developing countries by capitalists who buy what was traditionally farming land to build golf courses and other luxuries that cannot be accessed by the poor.

"South Africa needs to guard against a situation where we put a 'for sale' sign on our country by allowing foreign land ownership when we can lease the land to those who want to invest in our country. Capitalists have been buying huge tracts of land from developing countries of late and as a country that boasts the majority of poor people we cannot afford to allow that to happen in South Africa.

"That land acquisition policy results in the displacements of the indigenous people when the unquenchable thirst for profits from capitalists kicks in and government's hands are tied. The question of land is a bread and butter issue and when poor people go hungry history tells us that they fight back," the union said.